Mississauga is a vibrant city in Southern Ontario that is home to a diverse and thriving community. With a population of over 700,000 people, Mississauga is the sixth largest city in Canada, and is known for its exceptional quality of life, amenities, and convenient location. With easy access to Toronto and nearby attractions like Niagara Falls, Mississauga is an ideal location for those seeking a suburban lifestyle while staying close to the city.
The city's diverse housing market provides residents with a variety of options that suit their needs and budget, including condos, apartments, and detached homes. Additionally, Mississauga's abundant green spaces offer numerous outdoor activities such as hiking and bird-watching. Conservation areas such as the Rattray Marsh Conservation Area and the Riverwood Conservancy are popular destinations for nature enthusiasts.
In this article, we will examine several exceptional locations to reside in Mississauga that provide a distinct combination of cultural diversity, accessibility, and communal ambiance. Whether you are a young professional, a growing family, or a retiree looking for a peaceful retreat, there is a neighbourhood in Mississauga that will meet your needs.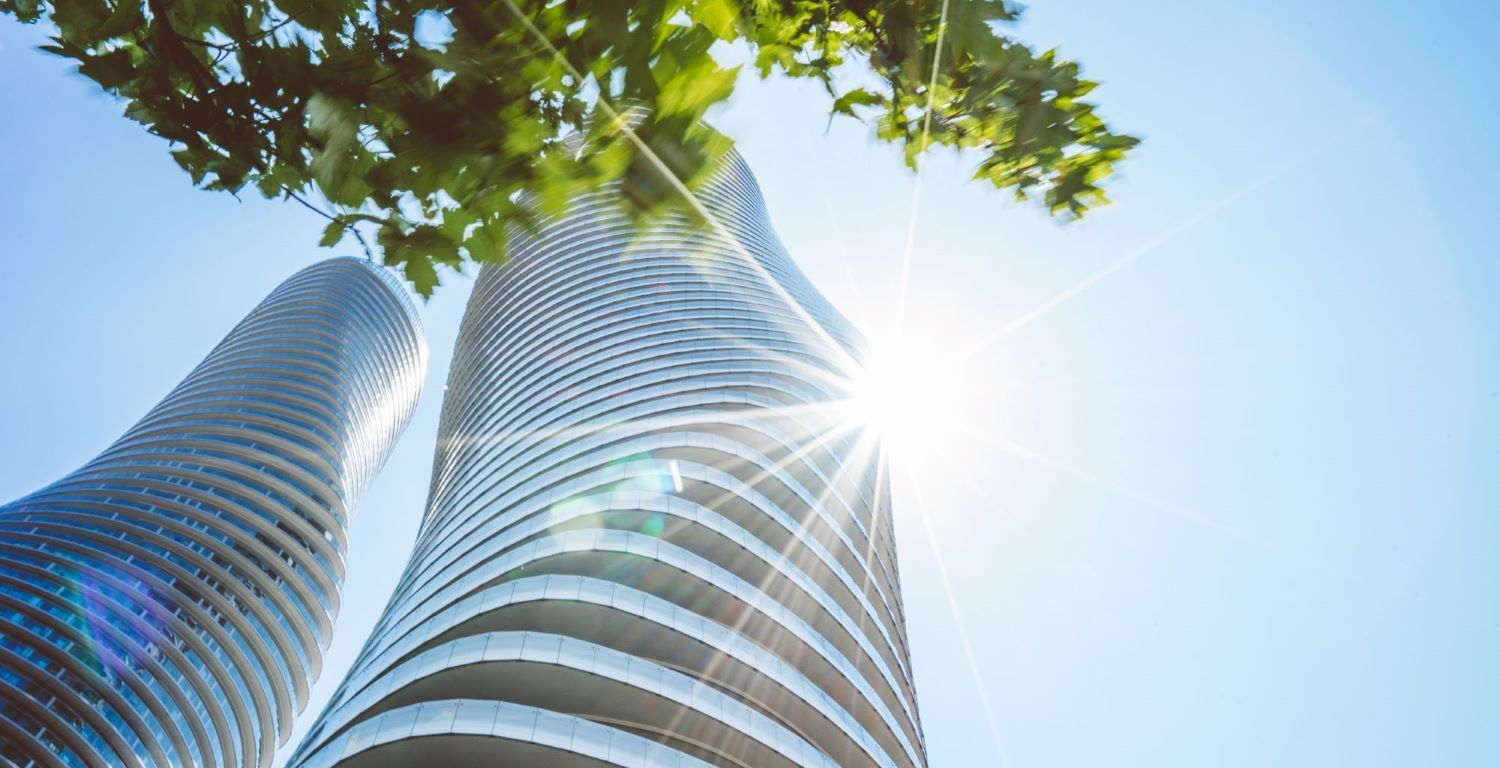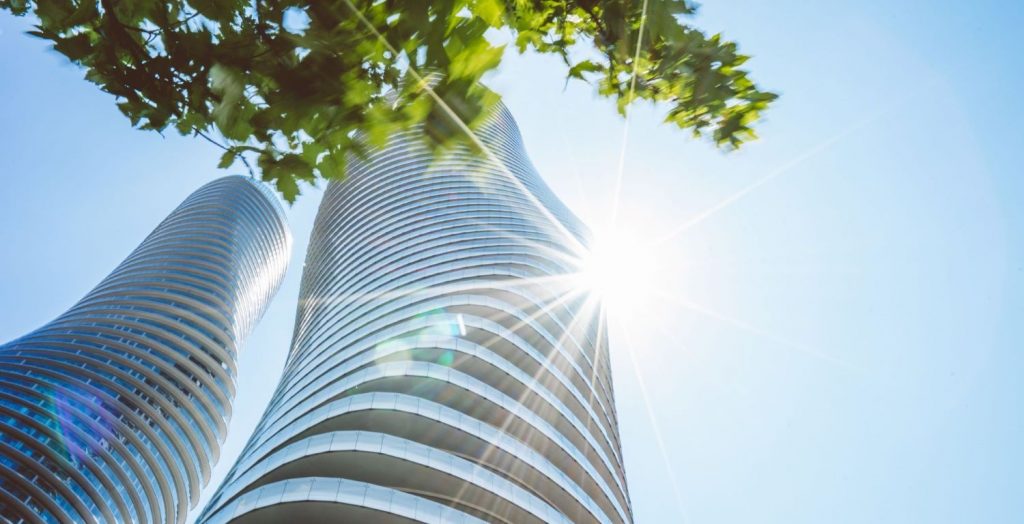 Why Buy a Property in Mississauga
There are many compelling reasons why you should consider buying a property in Mississauga. Here are just a few:
Access to Transportation –

Mississauga has an extensive public transportation system, including buses and a light rail transit system, making it easy to get around the city and surrounding areas.

Strong Economy

– Mississauga has a strong and diverse economy, with many major corporations and small businesses calling the city home. This provides excellent job opportunities and stability for residents.

Safe Community

– Mississauga consistently ranks as one of the safest cities in Canada and offers a high quality of life for its residents. The city is home to many excellent schools, best parks, recreational facilities, and cultural attractions.

Education and Innovation –

The city is home to several prestigious post-secondary institutions, including leading universities and colleges. In addition, the city has a thriving innovation sector, with many technology and life sciences companies located in the area. 

Health Care –

Mississauga has a robust health care system, with several reputable hospitals and medical facilities providing high-quality health care services to residents.
Overall, Mississauga is an excellent place to buy a property, whether you're looking for a family home, an investment property, or a place to retire. With its strong economy, diverse neighbourhoods, and high quality of life, Mississauga offers something for everyone.
The Best Areas to Live in Mississauga 
1. Port Credit 
Port Credit is one of Mississauga's most recognizable and popular neighbourhoods. The new townhomes and condominium buildings near the waterfront attract many residents with their amazing view. This neighbourhood is ideal for families who enjoy a close-knit community while still being close to downtown Toronto, which is easily accessible through the Port Credit GO Station. Port Credit is typically quite quiet due to low levels of traffic noise although homes near the railway line may be the exception.
2. Mineola 
One of the most exclusive neighbourhoods in Mississauga. Known for its luxury multi-million dollar homes, Mineola provides residents with that "cozy home" vibe. With nearby access to the city centre, QEW, and Lakeshore, this neighbourhood is very accessible while still managing to be hidden away from the public eye in its own private corner.
3. Meadowvale
A great family neighbourhood riddled with parks and trails, Meadowvale contains some of the most affordable detached homes in the market. Closeby to the GO Station and Highway 401, it is considered easy access to all comers and goers alike.
4. Lisgar
Lisgar is located in the extreme northwest section of Mississauga. St. Lawrence & Hudson Railway line skirts the north end of the neighbourhood and highway 407 serves as a west boundary separating Lisgar from the Town of Milton. With large shopping centers and outlet malls nearby, Lisgar is looked at as a more newly developed neighbourhood in comparison to its older counterpart of Meadowvale. Located in the Northwest corner of Mississauga, Lisgar has seen an influx of younger families come its way.
5. Lorne Park
Lorne Park is north of Lakeshore and it consists mostly of detached suburban homes on nice lots. The winding streets are pedestrian friendly with wide sidewalks and lined with trees. Properties in this neighbourhood range from older, wide-lot bungalows to custom-built detached houses.
6. Central Erin Mills
Central Erin Mills is known for its excellent schools and safety. With easy access to Hwy 403, the central location of this neighbourhood is a popular spot for families who need to commute for work. Properties in Erin Mills offer a variety – from condo apartments to townhouses to detached homes. 
7. Streetsville
Streetsville is a neighbourhood that offers a variety of condos and charming bungalows near amenities such as Vista Heights Public Schools and Streetsville GO Station. – Known for its sense of community, the "Village in the City" is a vibrant and central hub for the city's events and parades. With great trails and parks within the area, Streetsville has something for everyone.
Mississauga is a diverse and dynamic city that offers a wide range of neighbourhoods to suit various lifestyles and preferences. From family-friendly communities to urban hubs, there is something for everyone in this bustling metropolis. 
The neighbourhoods highlighted in this article are just a small sample of the many great areas that Mississauga has to offer. Whether you are looking to buy a home, rent an apartment, or simply explore the city, these neighbourhoods are definitely worth considering. 
Contact us today and our team can help you find out which Mississauga neighbourhood suits your needs.