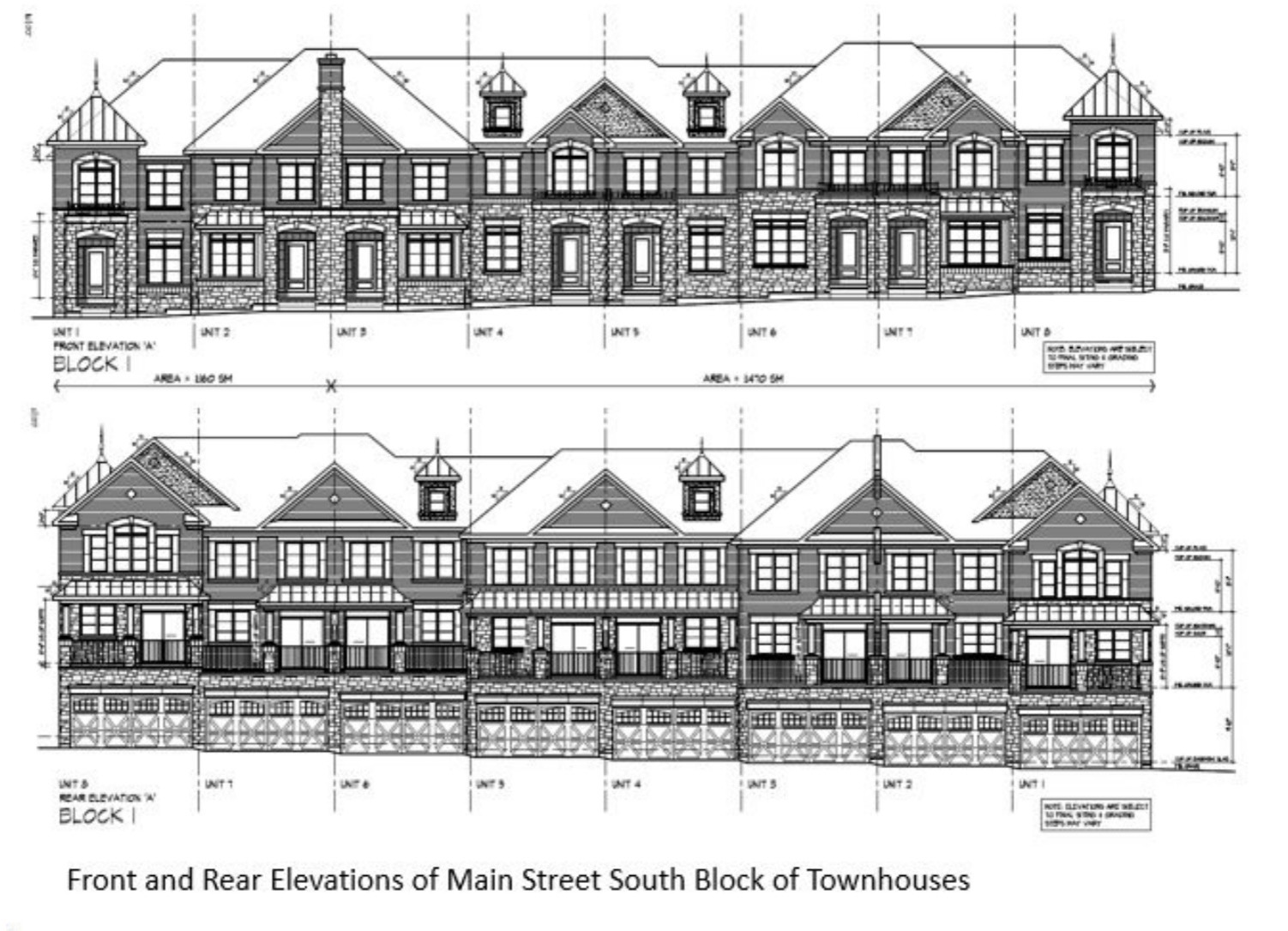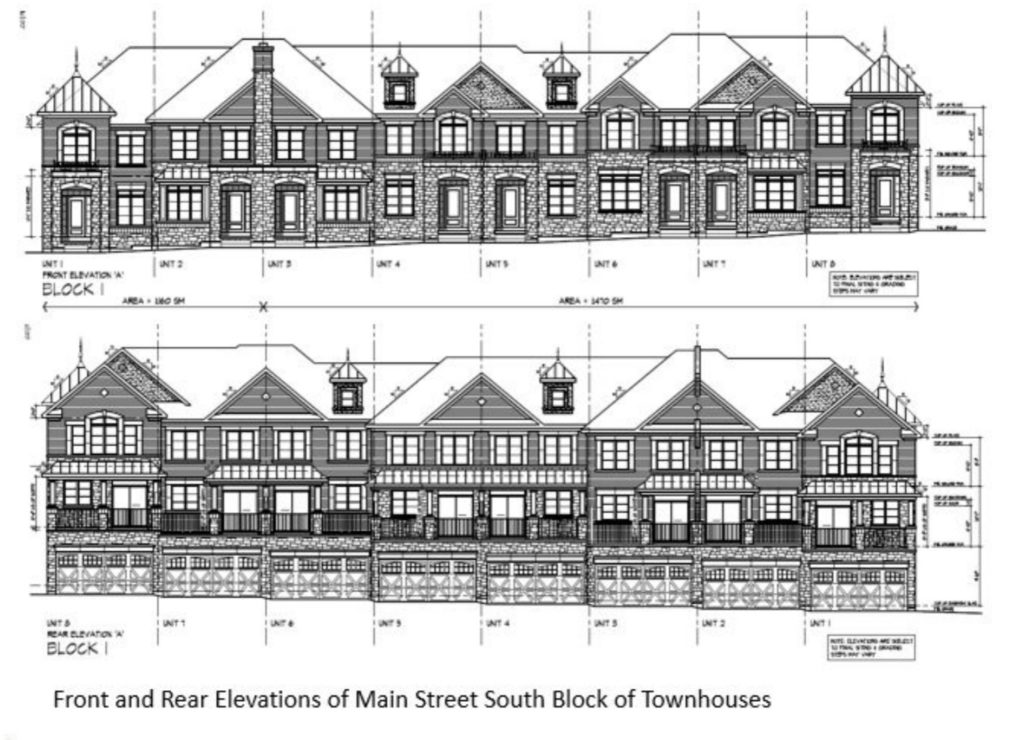 A new developer has applied to the City of Markham to develop the vacant land at 73 Main St. South in Markham Village for a townhouse development. Garden Homes (Markham) Inc. presented fifteen 3-storey townhouses: 8 units facing Main St. South and 7 facing an internal condominium road.
The original applicant had faced negative feedback from the community regarding the 3-storey height of their proposed townhouses—since current homes in the neighbourhood were only 2-storeys, the new development would look out of place. In 2017, the property was subsequently purchased by Garden Homes (Markham) Inc., who solved the issue by adding a basement garage that was only visible from the internal condominium road, giving the appearance of a 2-storey building that was commonly found on Main St. South.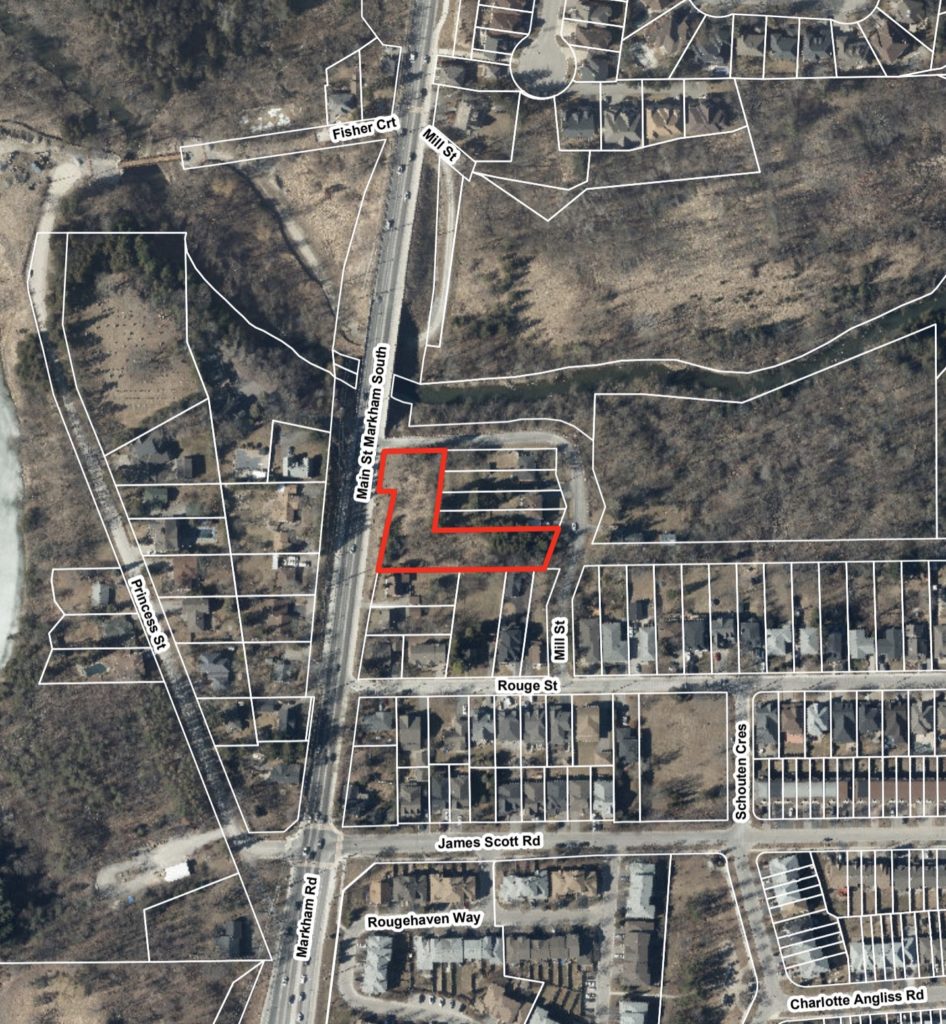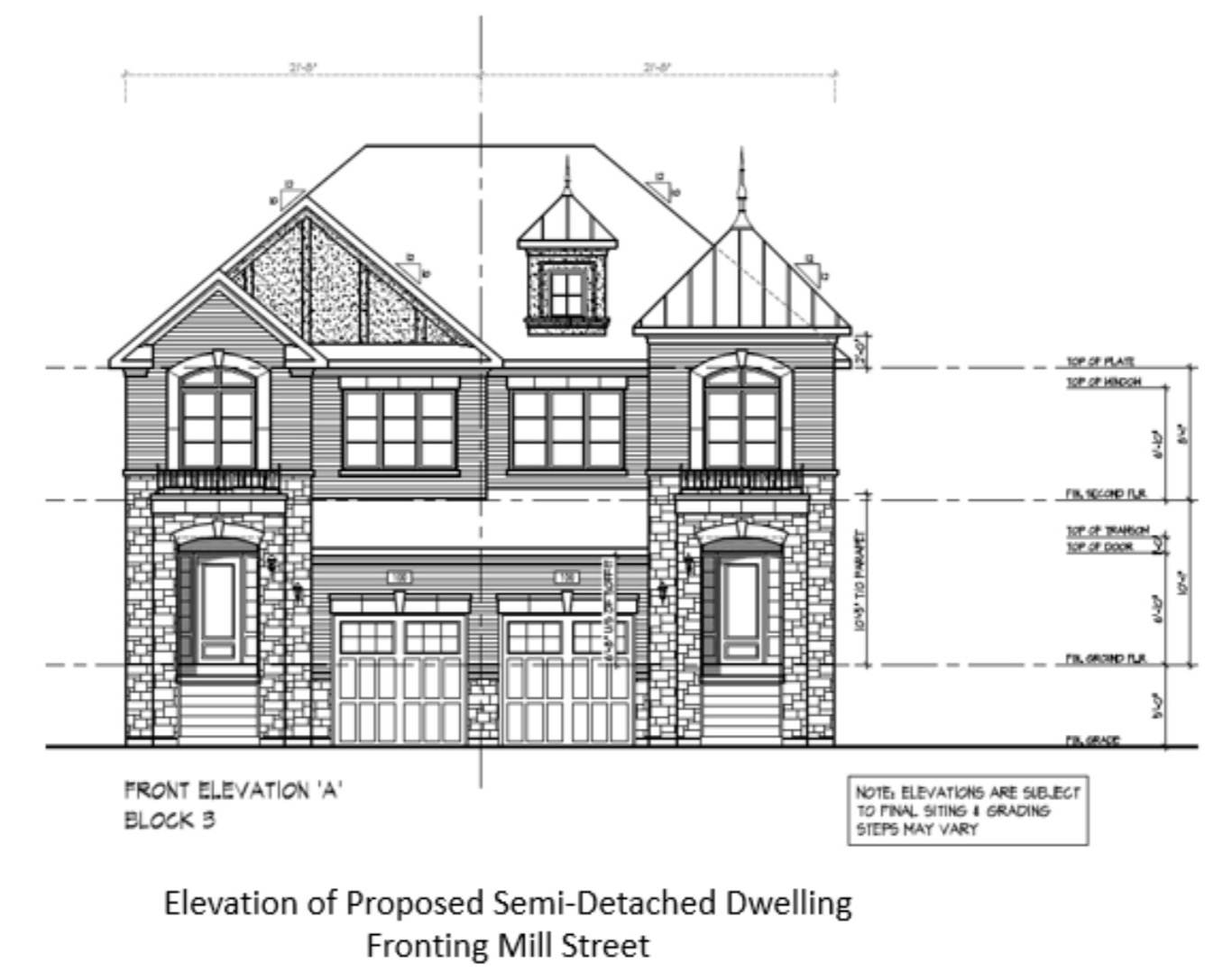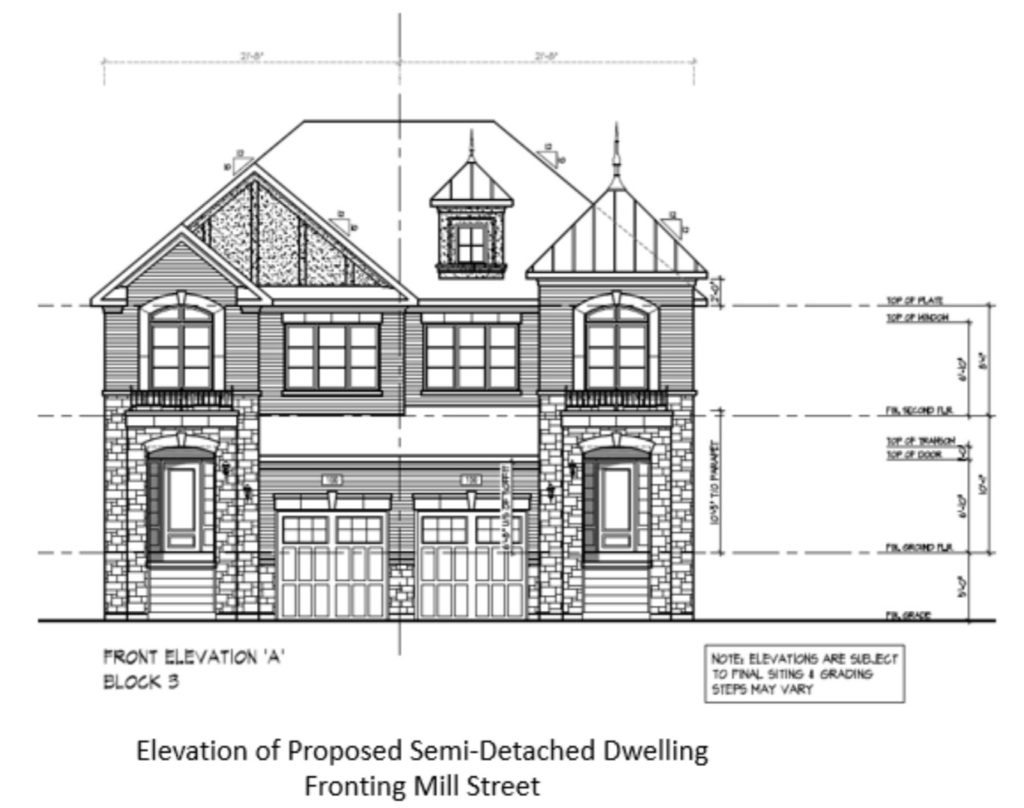 In addition, the developer also proposes a new freehold, semi-detached residential south of the townhouse development that is to front Main St South. Each unit is proposed to have the minimum 2 parking spaces, with 4 visitor spots for the lot. Although the land is not close to any public park, the location is near open spaces, such as the Milne Dam Conservation Park, the valley lands, and the trails of Rouge River Valley. There are also plans for an outdoor landscaped amenity space adjacent on Mill St. South, making sure that its future residents can still enjoy the surrounding nature the community has to offer.