Introducing a new living experience at 180 Burnhamthorpe Road West Condos, located in the center of downtown Mississauga. The condominium aims to bring new architectural visions to facilitate and support the rapidly developing region of Mississauga. The condominium consists of two high-rise towers rising 45 and 65 storeys, atop a 6-floor podium structure. The condominium is composed of over 1150 suites with many different size options, ranging from 1 bedroom to 2 bedrooms + den.
Each suite is finely crafted to maximize comfortability while introducing new modern elements of design and inspiration. Designed to accommodate and perfectly suit any lifestyle. For example, the main living room area has 9'-10' high ceiling, allowing more natural sunlight to enter and creating more spaciousness. Each suite is designed to perfectly contrast the surrounding environments of Mississauga, highlighting its natural and charming beauty.
Developer, Architect, Designer Info:
Emblem Developments confidently brings high creative expectations to every project. They value commitment to improving the nearby public spaces and neighbourhoods by introducing new memorable residential landmarks. The core principles of their company are to create environmental sustainability and innovation. Their goals are aligned to still exceed the prestigious modern standards. They also recognize the importance of daily necessaries and convenience; therefore, future residents could always expect their comfort and accessibility to be prioritized first.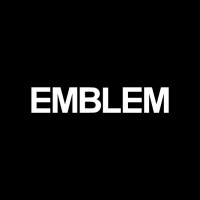 Details:
The final amenities of the condominium are still to be determined but investors could expect Emblem's most common prestigious and luxurious amenities. These could include outdoor terraces, visitor parking, cardio room, gym studio, recreation lounge, party room, open pedestrian walk-space, bike parking and concierge.