Welcome to Exhale Residences – Your Oasis of Tranquility
Discover a haven of serenity nestled at the intersection of Lakeshore Rd E and Dixie in the heart of Mississauga. Introducing Exhale Residences, where urban living meets natural beauty, creating the perfect escape from the hustle and bustle. Brought to life by the esteemed developer, Brixen, this eleven-storey development promises a lifestyle of comfort, convenience, and sophistication.


Location: Where Natural Beauty Meets Urban Convenience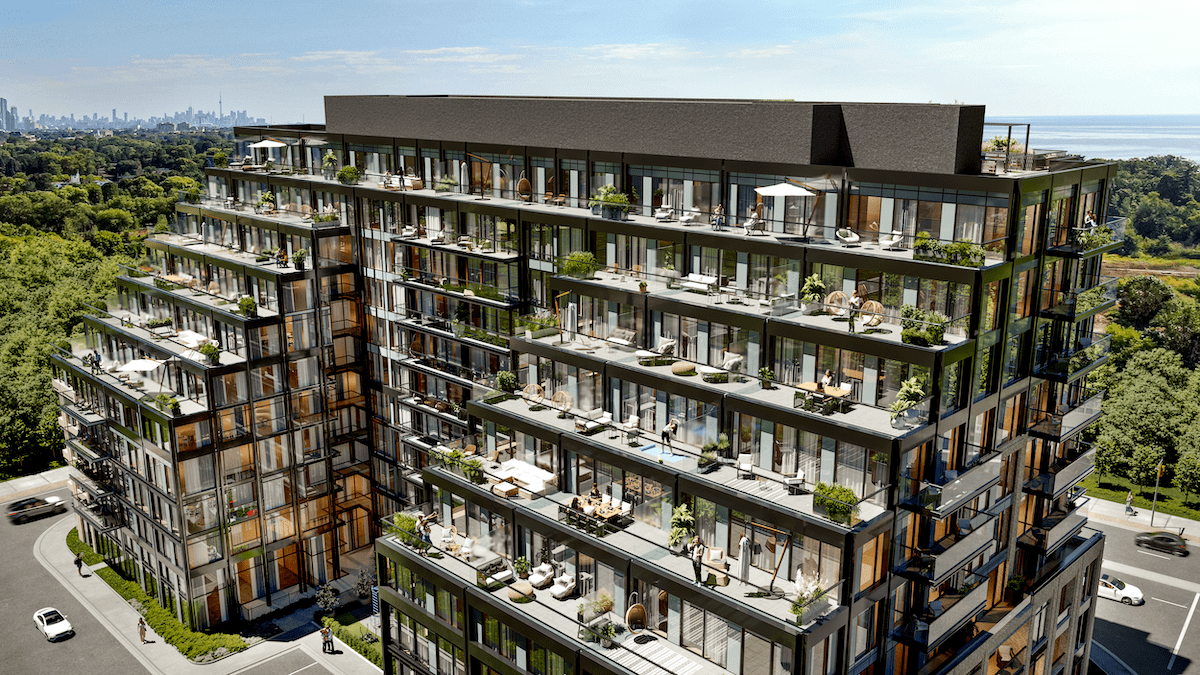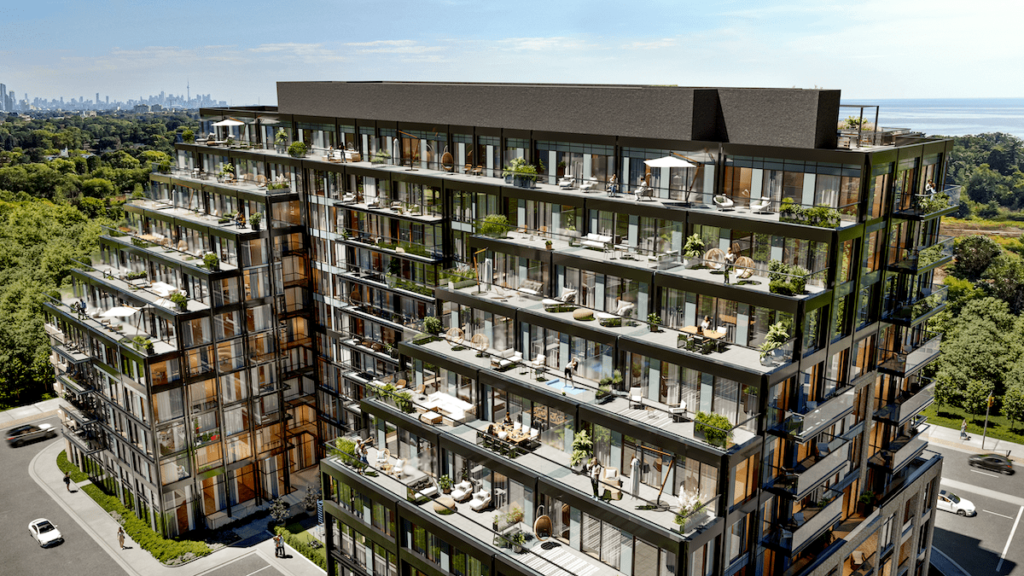 Nestled across from the picturesque Lake Ontario and sprawling green space, Exhale Residences stands as a sanctuary of tranquility. Adjacent to Lakeshore Park and a leisurely stroll from Marie Curtis Park, this idyllic location invites you to unwind in nature's embrace. Wander the trails, revel in waterfront views, and let your worries dissipate in the gentle breeze. Situated just 8 minutes from downtown Port Credit, indulge in lakeside charm and a burgeoning culinary scene. Explore a hidden gem within the GTA, where shopping, dining, culture, and entertainment converge seamlessly.
Embrace a neighbourhood that weaves urban convenience into the fabric of tranquility at Exhale Residences. Along Lakeshore Road, a medley of dining experiences awaits, from the authentic Italian delights of Via Cibo to the wood-fired creations at 850 Degrees Pizzeria, while No Frills, Farm Boy, Costco, and Longos offer easy grocery options. Sports enthusiasts can perfect their swing at Toronto Golf Club and Lakeview Golf Course. Nearby, CF Sherway Gardens and Square One provide retail therapy, while the charm of Port Credit Village and the deals at Dixie Outlet Mall beckon.
Amenities: Elevated Living at Exhale Residences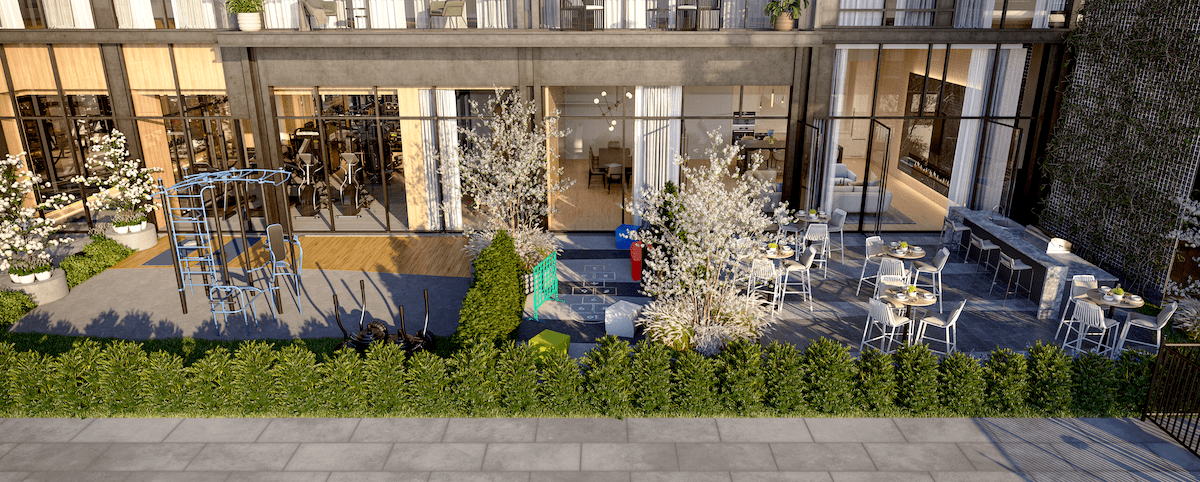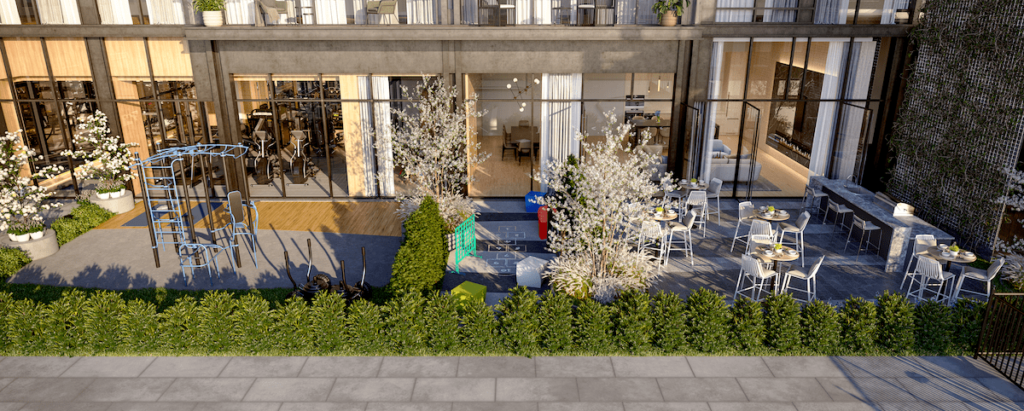 Step into an oasis of indulgence with Exhale's thoughtfully curated amenities. The ground floor invites you to an Al Fresco Terrace, providing an outdoor haven for relaxation. Embrace wellness at the Open Air Fitness area or find community in the Party Room and Private Dining Room. Let your little ones flourish in the Playroom while you nurture your well-being in the Gym and Yoga Studio. The rooftop terrace crowns your experience, offering a panoramic escape to unwind and recharge.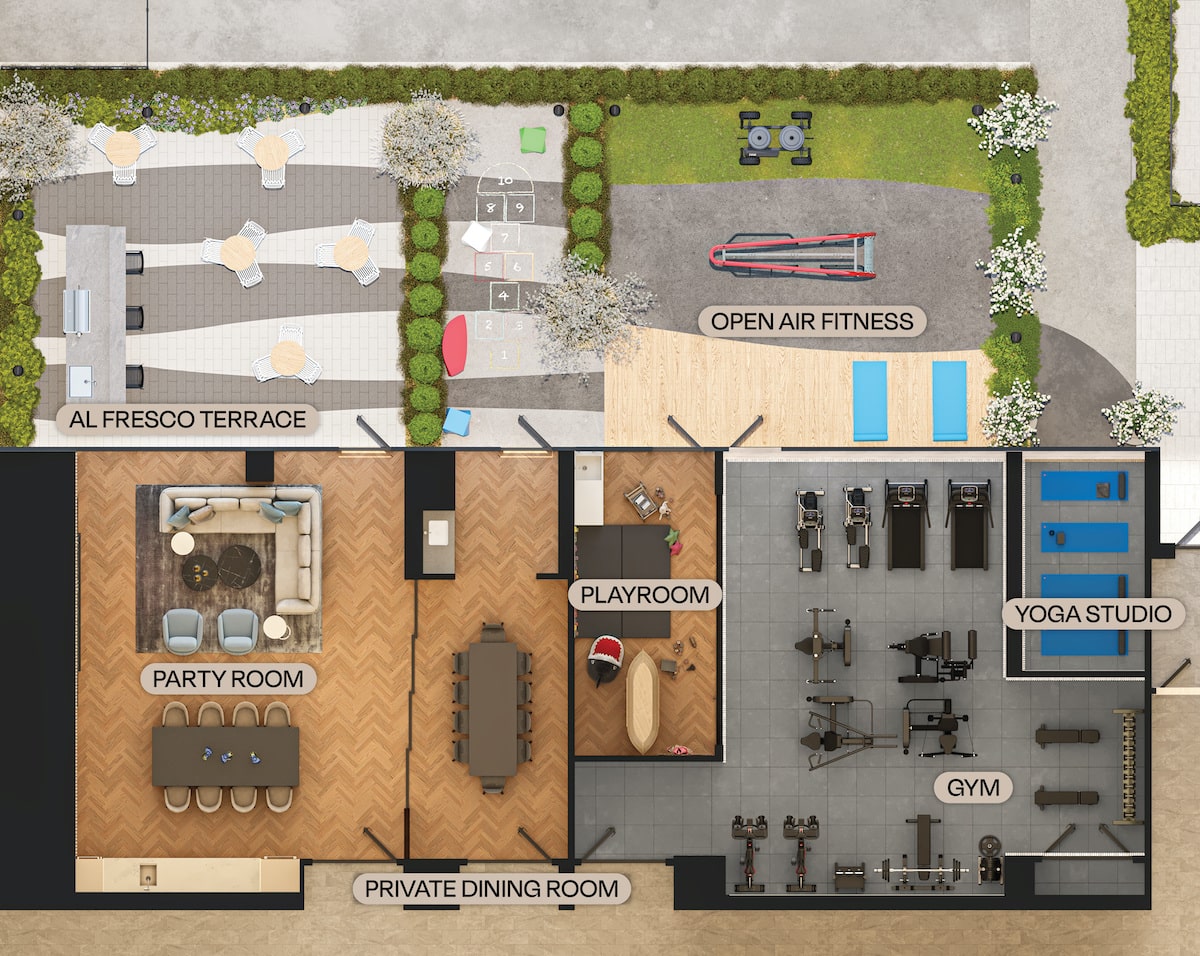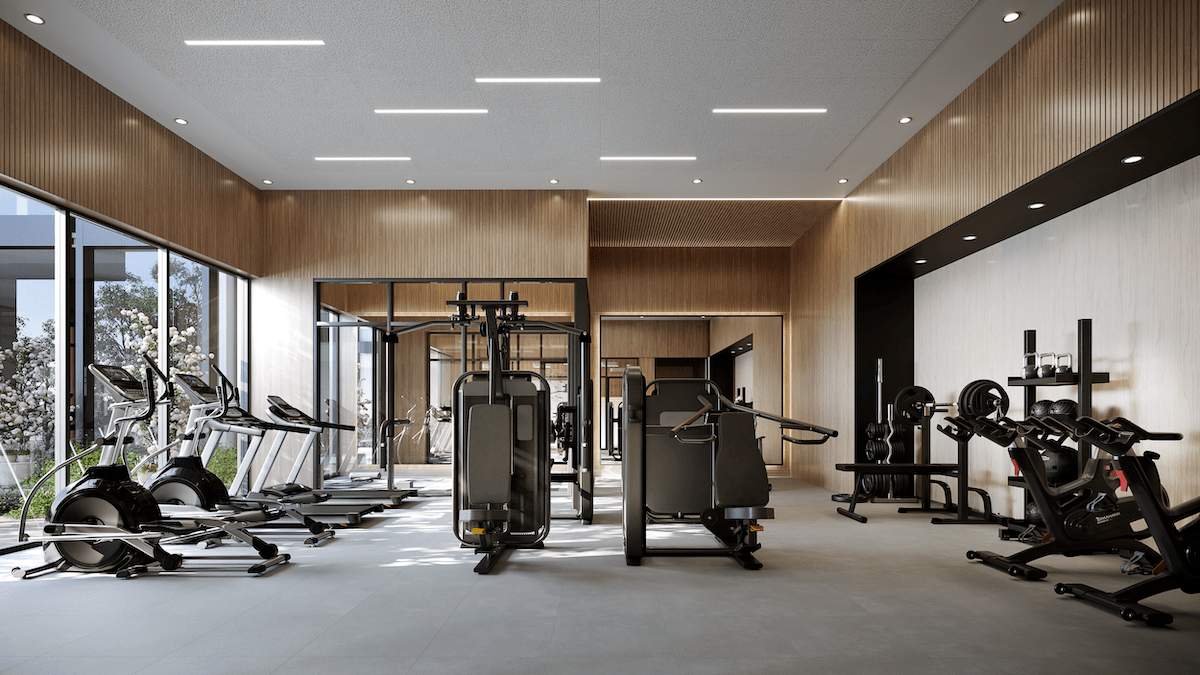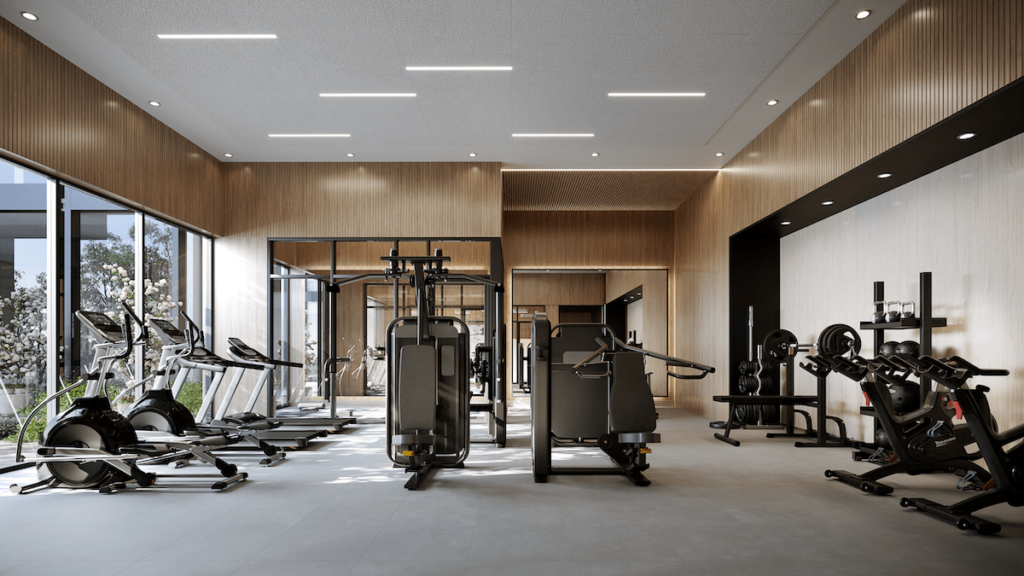 Features & Finishes at Exhale Residences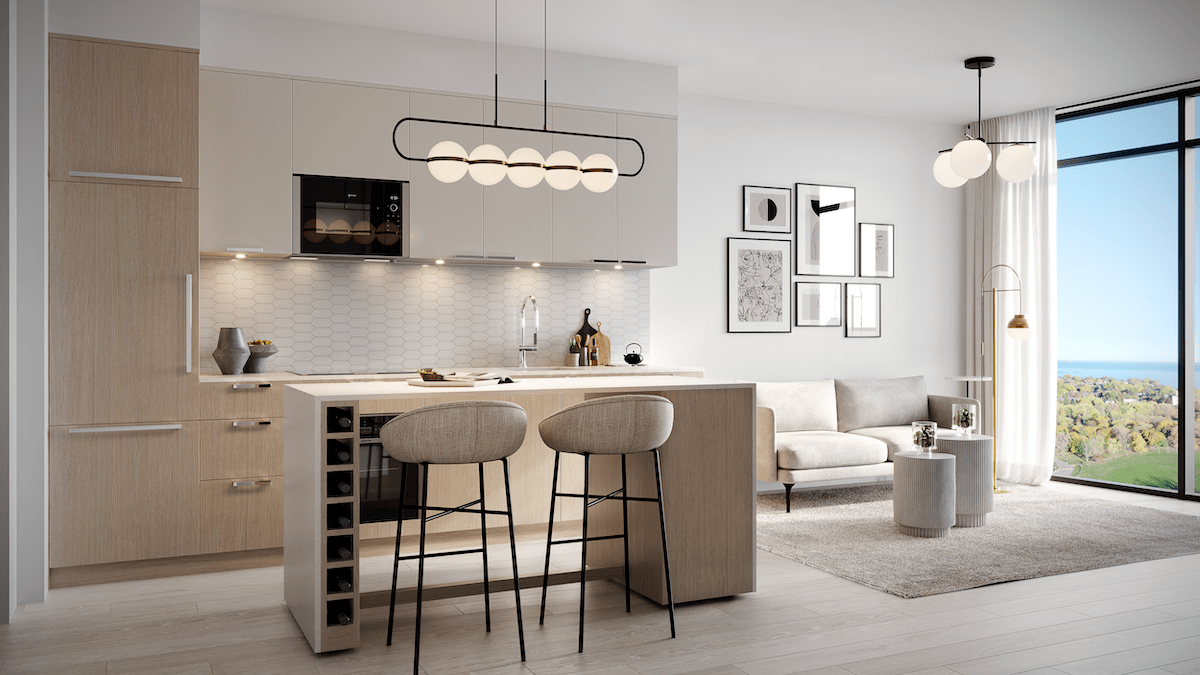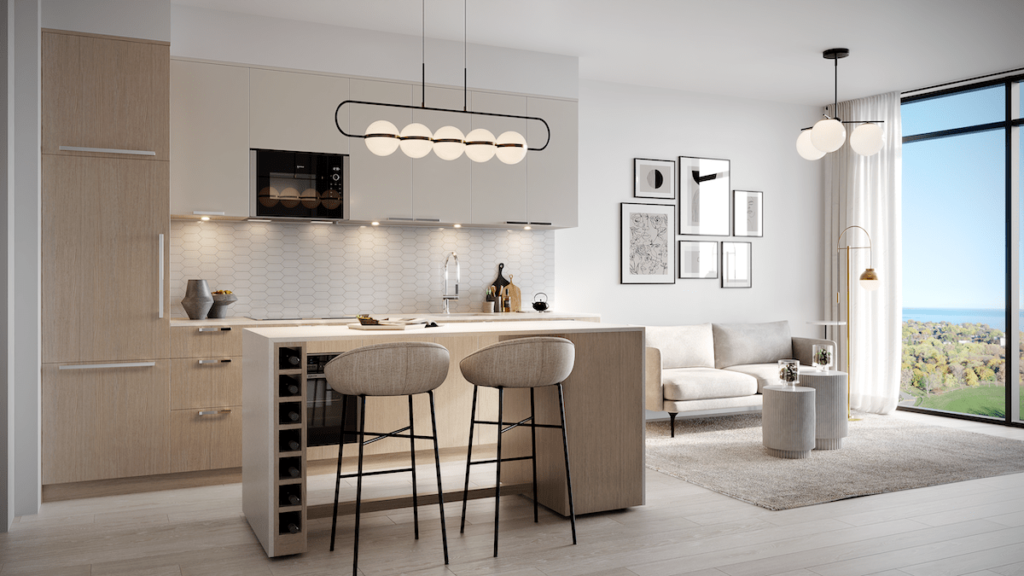 Step into a world where urban living coalesces harmoniously with nature, and convenience intertwines with sophistication. Exhale Residences invites you to embrace a new standard of living, where each day offers an opportunity to rejuvenate and renew. With open-concept suites designed for flexibility, gourmet-inspired kitchens, and 9 ft. smooth ceilings, every aspect is curated to elevate your living experience.
Transit: Seamless Connectivity at Your Doorstep
Experience the convenience of unparalleled connectivity. The Long Branch GO Station is a mere 2-minute drive or an 11-minute walk from Exhale, ensuring effortless travel. With rapid access to major highways such as the QEW, Hwy 427, 401, 403, and 407, your journey becomes effortlessly streamlined. Whether you choose to drive, bike, or rely on public transit, Exhale Residences places every destination within easy reach.
Developer: Brixen – Crafting Communities with Care

Exhale Residences is the embodiment of Brixen's commitment to excellence and community-centric developments. With a foundation built on quality and a passion for creating holistic living spaces, Brixen stood as a finalist for the esteemed BILD's Home Builder of the Year in the Mid/High-Rise category in 2022. Their ethos revolves around putting people first, ensuring buyer's comfort and satisfaction remain paramount throughout the home-owning journey.
Indulge in the tranquility of Lakeshore living, where lush landscapes frame your view and urban allure beckons at your doorstep. Register now to explore the endless possibilities that await you at Exhale Residences. Your oasis of calm awaits – seize the chance to exhale in the heart of Mississauga.