Gemini Condos, located at Speers Rd & Kerr St in South Oakville's highly desired Kerr Village, will soon offer a new and exciting condominium project. This project consists of a pair of twin condominium towers and represents the newest luxury residence in South Oakville. Living at Gemini Condos means being at the heart of a bustling town, with easy access to various local restaurants, specialized stores, and artisan cafes just a few steps away. In addition, residents will enjoy proximity to Lake Ontario, major highways, the Oakville GO Station, Big Box Stores, Oakville Place, Downtown Oakville, and much more!
Design and Features
Gemini Condos by Castleridge Homes is a new house coming to Oakville's downtown centre. With 201 homes and a stunning downtown waterfront, this neighbourhood in Oakville will have two 10-story twin towers. These homes showcase great floor plans with many bedrooms, cutting-edge features, and contemporary finishes.
Along with home features, the building will include a variety of lifestyle amenities. As a result, Gemini Condos will include a fitness centre, a dog spa, a rooftop terrace, a stately lobby, and plenty more. Gemini Condos in Oakville will also have plenty of parking for residents and visitors.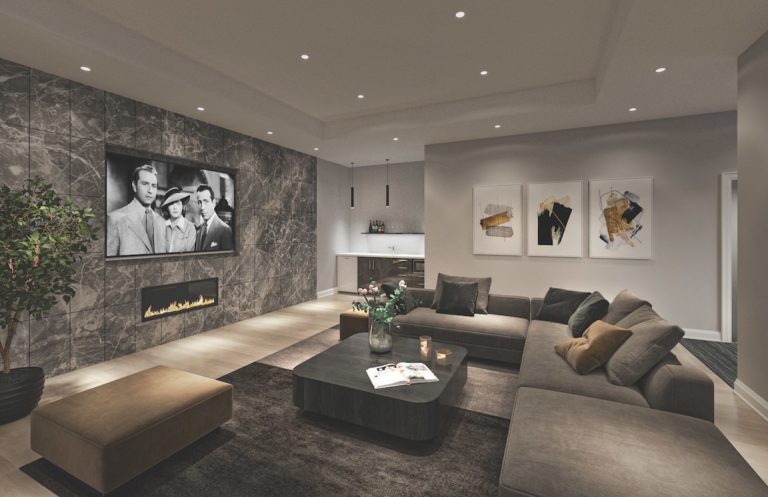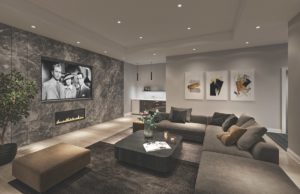 Gemini Condos Highlights:
5 mins from the lake and beach/ beach front
Bus route outside your door steps
With three commuter highways and Go Train service, Oakville is ideal for commuters
The 400 series and QEW highways, as well as Go Transit train service, provide easy access.
3 Mins to QEW
Minutes to GO station
Oakville has a plethora of private schools and highly rated public schools
Oakville Town Hall
Short drive to Toronto
Sheridan College is a well-known international institution
Glen Abbey Golf Club is a world-class facility
Neighbourhood:
Gemini Condos are located within this growth area just a short 3-minute drive from charming Kerr Village. Kerr Village, full of small stores and one-of-a-kind boutiques, is being revived and offers fresh options at every turn.
Residents can also find excellent shopping and dining in the nearby upscale Oakville Downtown. Premium bistros, elegant dining, and luxury boutiques provide high-quality presentation. Historic buildings surround the streets, and cultural events are held in the town square, which has its own clock tower.
Everyday comforts abound in this neighbourhood. There is excellent daycare nearby, as well as highly esteemed public and private schools such as Oakwood Public School, A. B. Academy, Elementary School Catholic Sainte-Marie, and others.
Grocery stores like Whole Foods and Loblaws are nearby, as are big box businesses like Canadian Tire and Home Depot. Oakville Place shopping area, which is only seven minutes away by vehicle, has even more options.
For those who enjoy the water, Oakville Harbour on Lake Ontario has 200 spots for boaters, allowing them to spend the day on the lake. On weekends, residents can spend a day by the sea and go paddling or sailing. It's also simple to go bicycling or walking along the water's edge and enjoy Tannery Park's expansive waterside vistas.
Locals can play a round of golf at the privately owned Glen Abbey golf course if the greens are more appealing. This magnificent course is home to the Canadian Golf Hall of Fame and is one of the most well-known in the country.
Transportation
Most errands around this project are walkable, with a Walk Score of 77/100. This development's Transit Score is also high, indicating that there are several public transit choices nearby. Commuting is simple thanks to its proximity to highways 403 and QEW, as well as the Oakville GO station.
Investment Potential
Oakville's current population of roughly 225,000 people is expected to rise dramatically over the next 30 years, with the Halton Region's objective of increasing the population to more than 1.1 million people, an 85% increase from 2021. The region's job base is expected to increase to 500,000, making it a true location to live, work, and play. It is anticipated that Halton will require more than 90,000 new housing units by 2031 but will fall short by more than 35,000 dwellings. This will stimulate demand and drive up real estate values and rental costs!
Gemini Developer & Architect
Castleridge Homes has been a forward-thinking team of real estate professionals in Ontario for over 35 years. They have been developing projects from the ground up with contemporary livable designs since its inception. Throughout Ontario, they provide services for commercial, residential, retail, and industrial projects. They have created a diverse range of homes with proven craftsmanship, success, and attention to the tiniest detail.
Teeple Architects is recognized for executing technically advanced projects of exceptional quality that are conceptually and practically rooted in the specific needs and aspirations of each client. They are committed to responding creatively and effectively to each program, site, context, and budget. They are inspired to find innovative and appropriate solutions for each new project. Teeple Architects has been recognized with awards for design excellence and sustainability on the local, provincial, national, and international levels. Their clients include the City of Toronto, TDSB, University of Toronto, University of Waterloo and many more.
Some of their other projects include Queen and Ashbridge, Alias Condos, Cocoon Condos. Glen Abbey Encore and many more.