The Marquis boutique condominium is the definition of elevated living. Well-appointed suites filled with modern beauty pair perfectly with an abundance of convenient neighbourhood amenities, minutes from beautiful and charming downtown Kleinberg.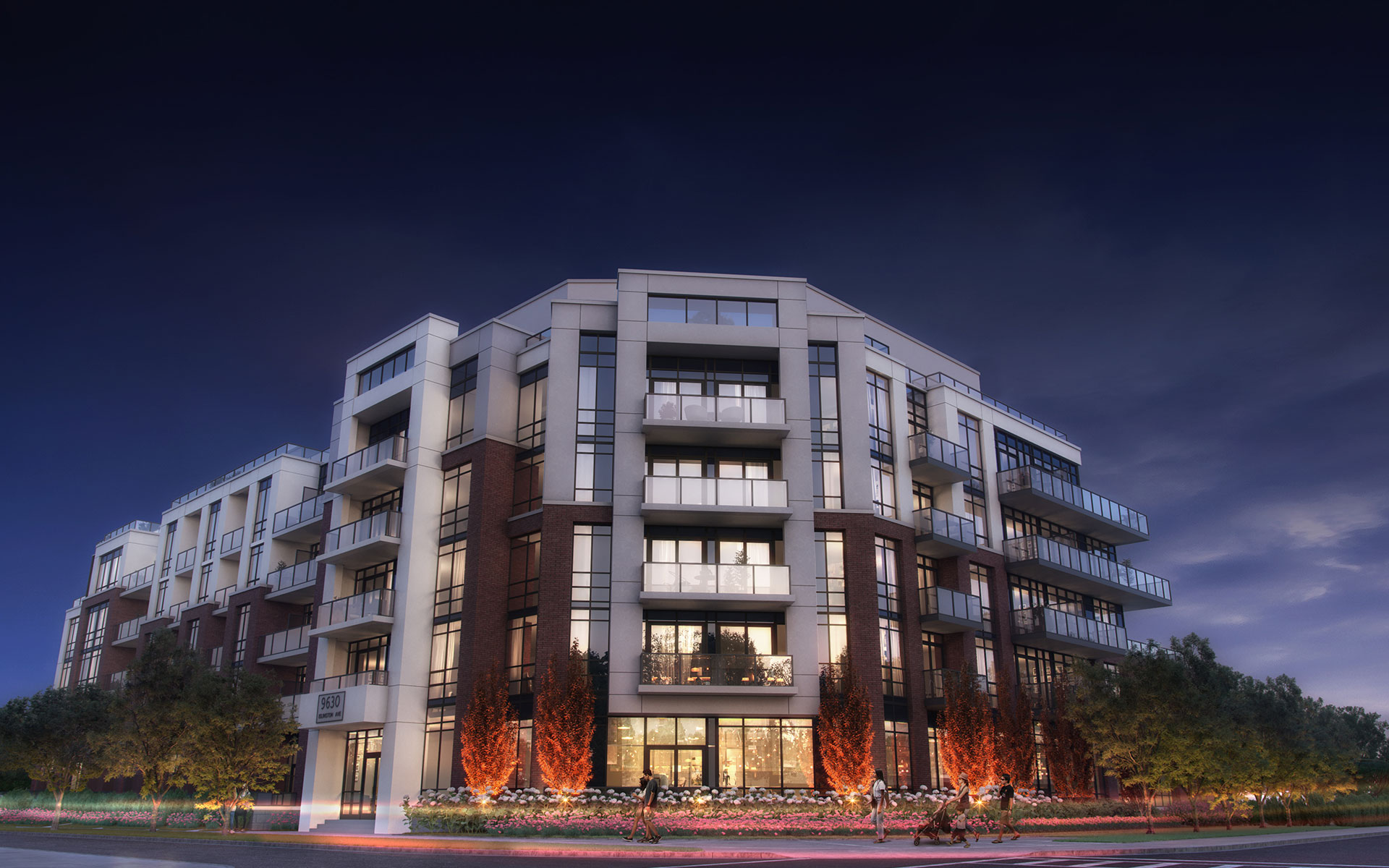 1. Details
At Marquis Every suite is thoughtfully designed with elegant finishes, neutral tones, and natural light elevates your environment and your aura with spacious chef-inspired kitchens and sprawling living areas perfect for entertaining.
Every detail, meticulously crafted to combine the pinnacle of luxury and function, while ensuring a timeless aesthetic. With an abundance of local amenities, living at Marquis offers residents unique prospects for a vibrant and active lifestyle. Woodbridge and neighbouring Kleinberg's well-developed culture, numerous shops and restaurants and sense of community creates an exceptional dimension to elevated living Bespoke European-inspired comfort awaits you in your stunning primary bedroom.
A classic warmth and tranquility will be sure to inspire a peaceful night's rest. Every suite is thoughtfully designed along with a spa-inspired ensuite bathroom oasis and private balcony overlooking the natural beauty of your surroundings.
2. Marquis Location
Woodbridge's vast collection of restaurants and eateries makes it a uniquely colourful and flavorful destination. For art enthusiasts and culture seekers, the McMichael Canadian Art Collection is devoted to over 6,500 Canadian works. Spend an afternoon visiting the beautifully curated gallery before exploring the charm of historic downtown Kleinberg. Visit Kleinberg's one-of-a-kind boutiques and restaurants, including family-owned Villaggio Ristorante, considered one of Vaughan's best fine-dining experiences.
From Porcello Cantina to Yo Amos Tacos to ChopSteakhouse, incredible food and dining will be a way of life for Marquis homeowners. Local shopping and entertainment in Woodbridge and Vaughan are supremely convenient, with both Vaughan Mills and the RioCan Colossus Centre only 15 minutes away. Also in the heart of Woodbridge is Market Lane, a charming outdoor shopping centre, home to Cataldi Fresh Market, as well as many other shops and boutiques. A seemingly never-ending array of places to visit is part of life at Marquis, where there's always something to do, find, taste and experience.
3. Transit
Woodbridge is conveniently connected to well-travelled routes, including local Highways 7 and 27 as well as Highway 407, Highway 400, and the recently expanded Highway 427. As a result, travel within Woodbridge, Vaughan and their neighbouring cities, Toronto, Brampton, and Markham, has never been more convenient or efficient.
As a continuously growing district, Woodbridge's ever-expanding public transit system connects residents throughout York Region and Toronto, with a new Bus Rapid Transit(BRT) route along Highway 7 and the Vaughan Metropolitan Centre TTC subway station.
4. Marquis Developer, Architect, Designer info
Award-winning new home builder with over 40 years of industry experience in southern Ontario. Crystal Glen Homes offers a specialized focus on elegant craftsmanship and exceptional quality, proudly building exquisitely designed homes for new homeowners. With a substantial portfolio of condominiums, townhomes, semis, estate homes and corporate offices, their team has established a thriving family-operated business offering premier new communities and builds across the GTA and beyond.
Crystal Glen Homes' penchant for quality, simple elegance and precision is what distinguishes them from other builders and commitment to their craft is what drives them. Crystal Glen approaches every master-planned community with integrity, unwavering in their dedication to their clients and team.