Welcome to ParkHaus Urban Towns: Where Modern Living Meets Natural Serenity
Discover a new realm of upscale living in North York at ParkHaus Urban Towns. Nestled near the vibrant intersection of Yonge and Finch, this exclusive collection of elegant modern 2-storey townhomes redefines urban living. Backed by the lush expanses of Hendon Park, these upscale residences offer a perfect harmony between sophisticated living and natural serenity.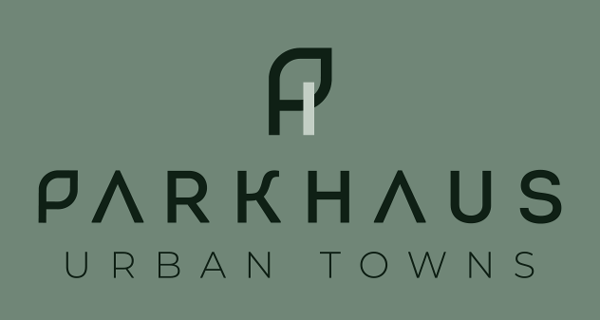 ParkHaus Urban Towns offers a range of 1175 to 1600 sq. ft. urban townhomes, each featuring outdoor spaces that blend seamlessly with your lifestyle. Starting from $1.2 million, these homes redefine contemporary living. Developed by Matrix Development Group, these townhomes embody innovation, blending cutting-edge design with an unwavering commitment to the environment.
A Prime Location in the Heart of North York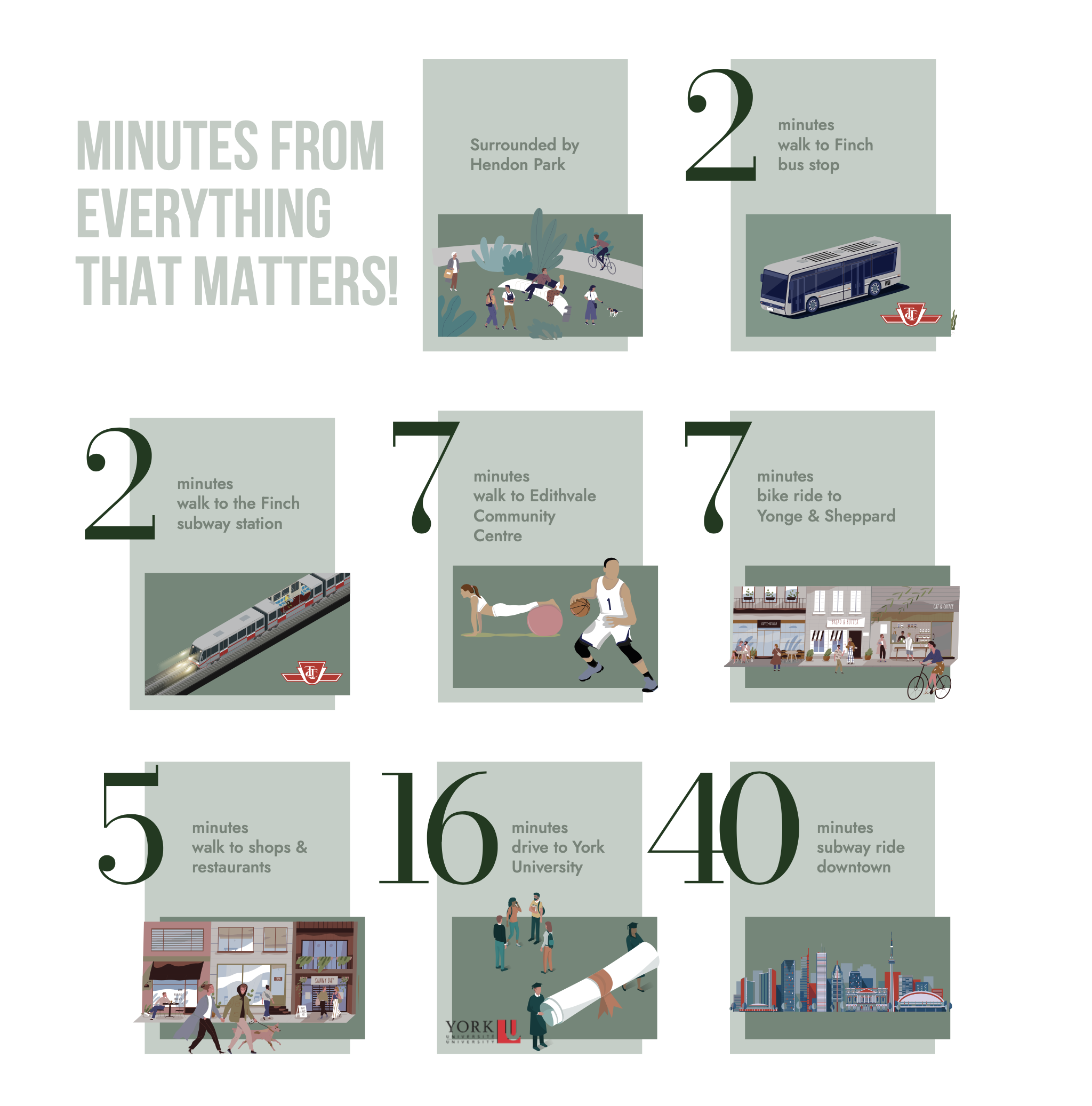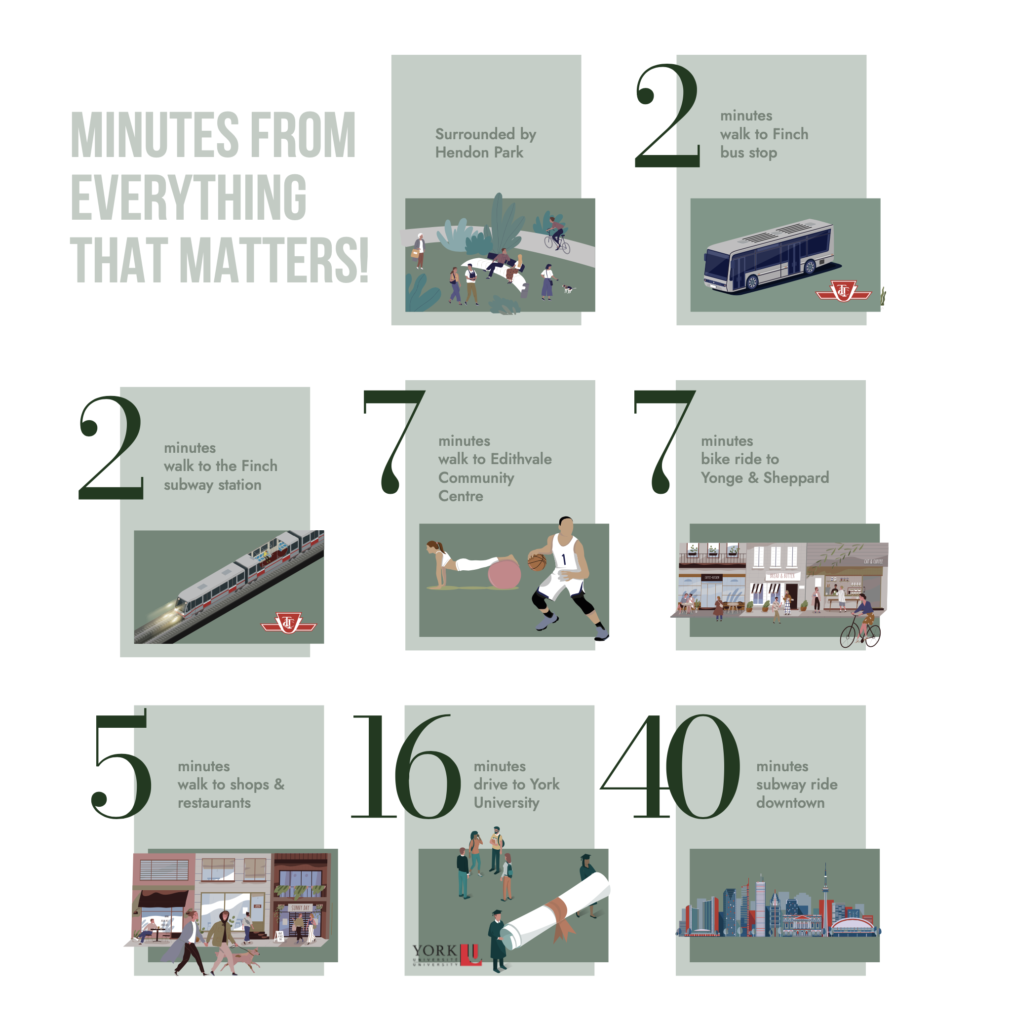 ParkHaus Urban Towns is poised to be a boutique architectural marvel, a modern statement that seamlessly blends glass, stone, and brick façade. These 30 meticulously designed townhomes, available in 2 and 3 bedroom configurations, stand as a testament to luxurious living. Many of these homes enjoy the privilege of facing the verdant expanse of Hendon Park, immersing you in tranquil surroundings. You're just a 4 minute walk from Finch Station!
Embrace Nature's Bounty: A Green Oasis in the Heart of the City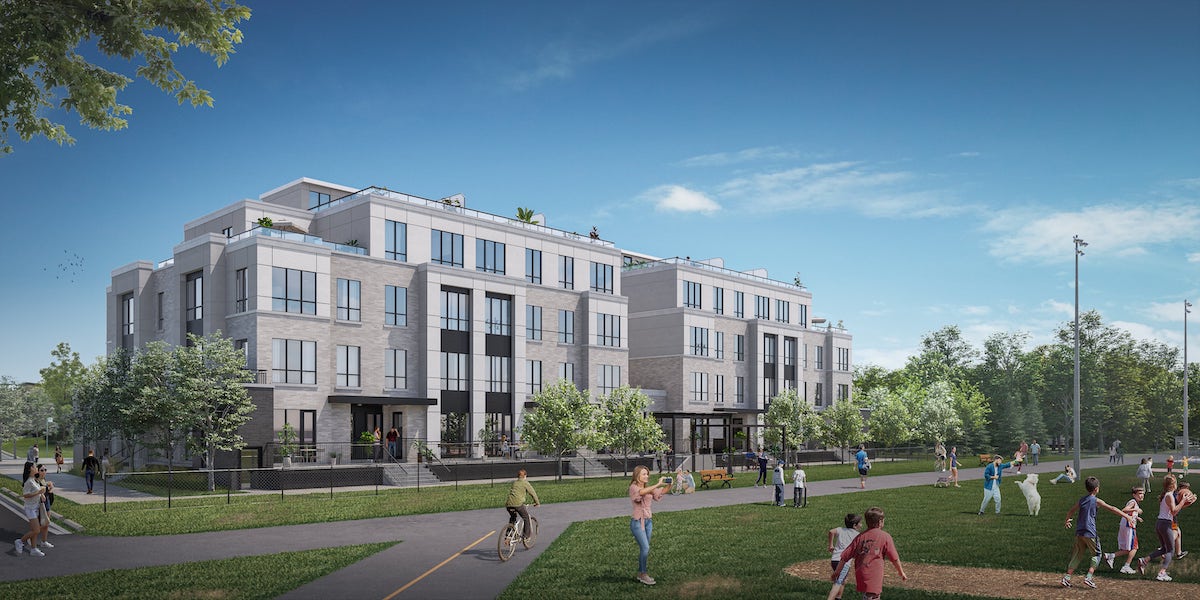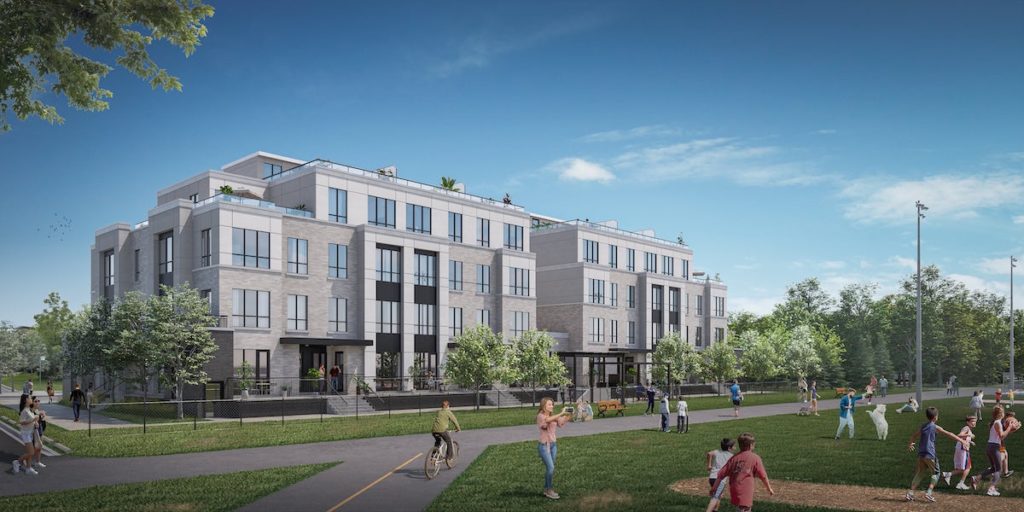 Experience the rare luxury of being cocooned in a cocoon of green amidst the bustling energy of Yonge Street. Hendon Park, a scenic paradise, wraps around the western and northern borders, shielding you from the urban hustle. Awaken to the symphony of birdsong, savour the pure garden air, and find solace under the lush canopies. ParkHaus Urban Towns brings you a private oasis in the heart of the city.
ParkHaus is Your Sanctuary in the Sky: Luxurious Rooftop Retreat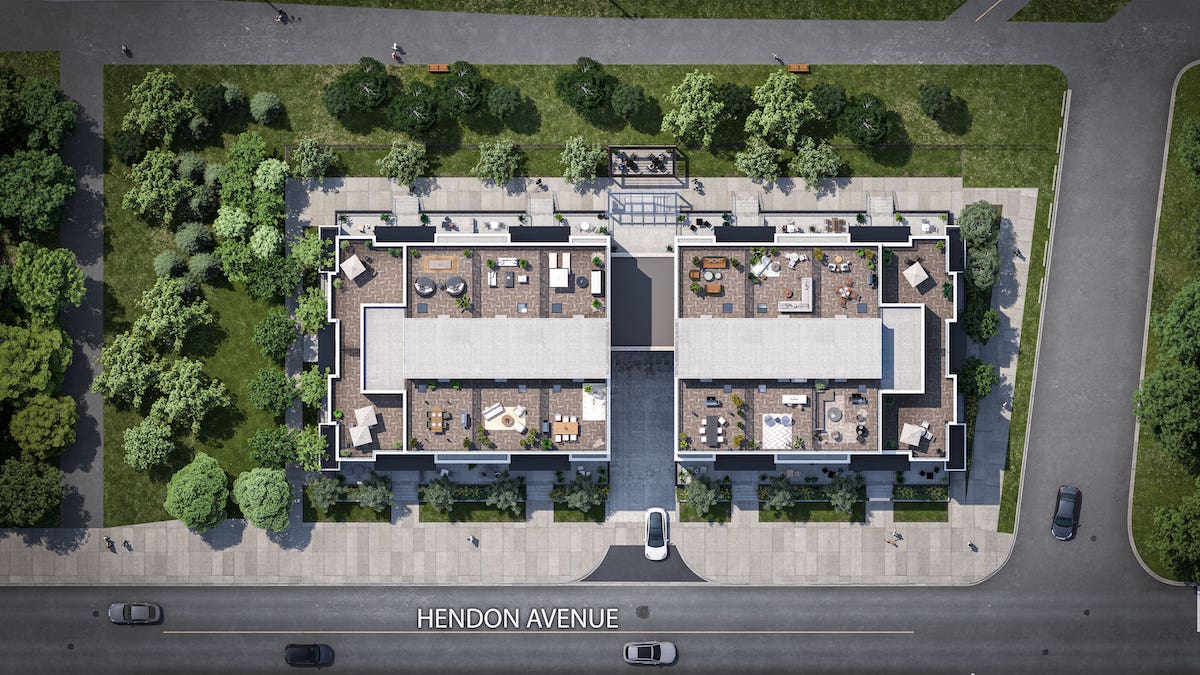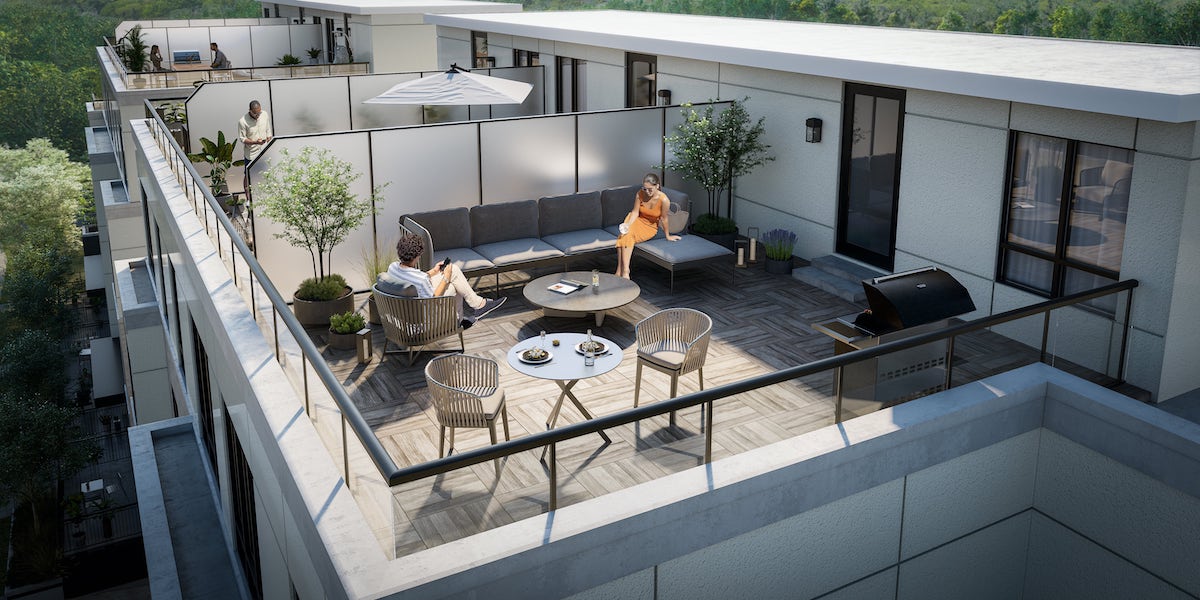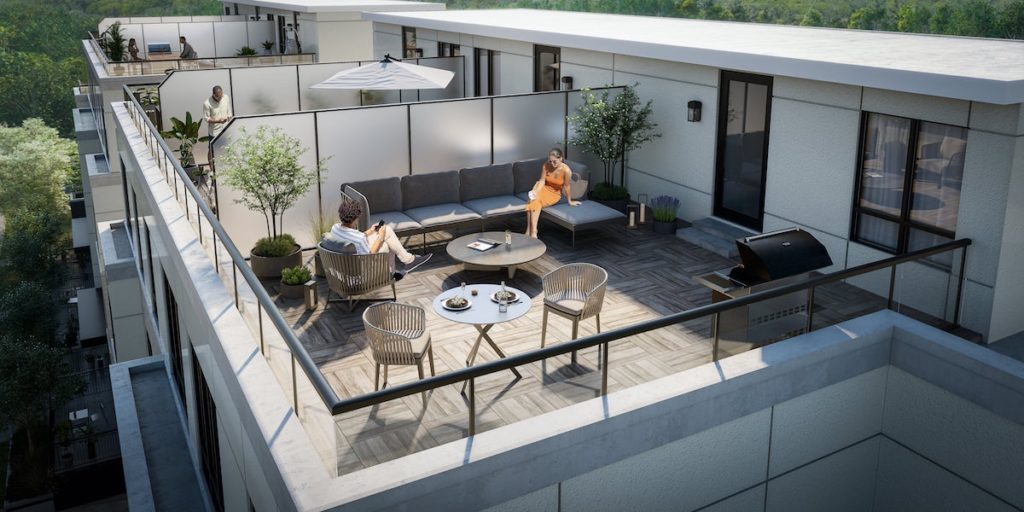 The rooftop, your private haven, beckons you to revel in the seasons. From vibrant barbeque gatherings to tranquil moments beneath the stars, the rooftop is your gateway to relaxation and leisure. The kitchen, the heart of your abode, resonates with elegance and functionality. Abundant natural light illuminates the spacious layout, featuring a contemporary gourmet chef kitchen. Admire the sleek countertops, finely crafted cabinetry, and designer fixtures that underscore your chic contemporary lifestyle.
A Haven of Modern Comforts: Your Intimate Spaces
Indulge in spa-like luxury within your ensuite bathroom, adorned with a deep soaker tub, elegant countertop, and ambient valance lighting. Retreat to your expansive master bedroom, the perfect ending to your day's endeavours.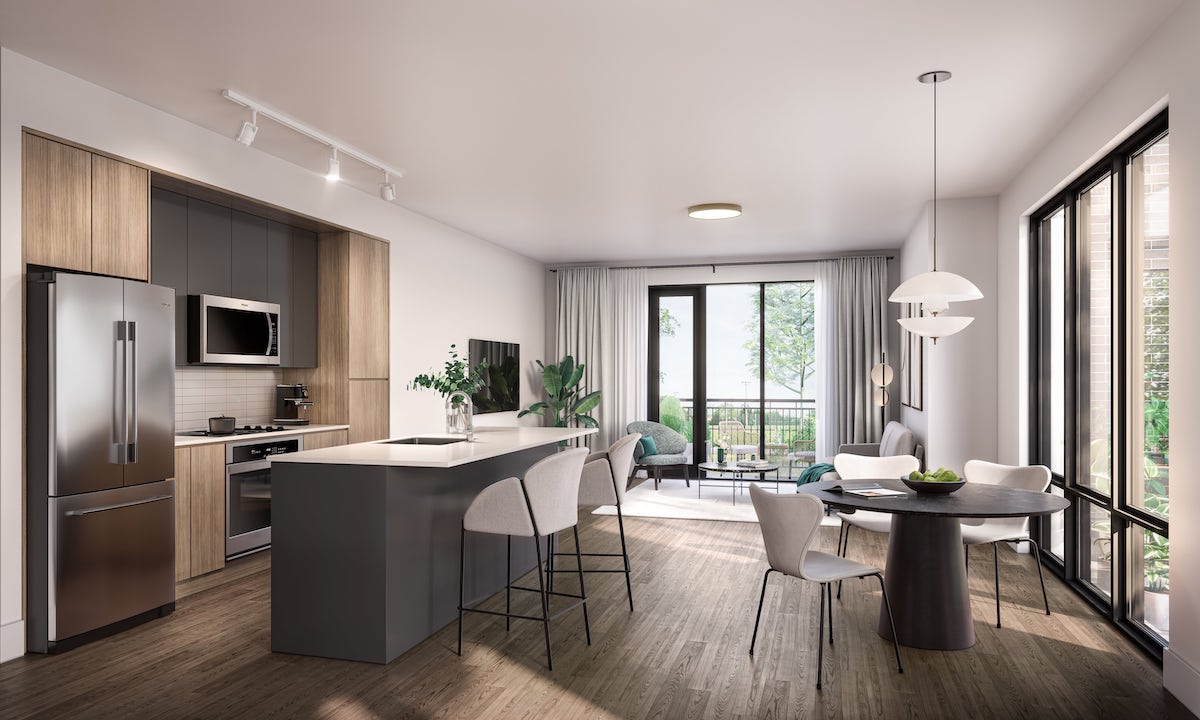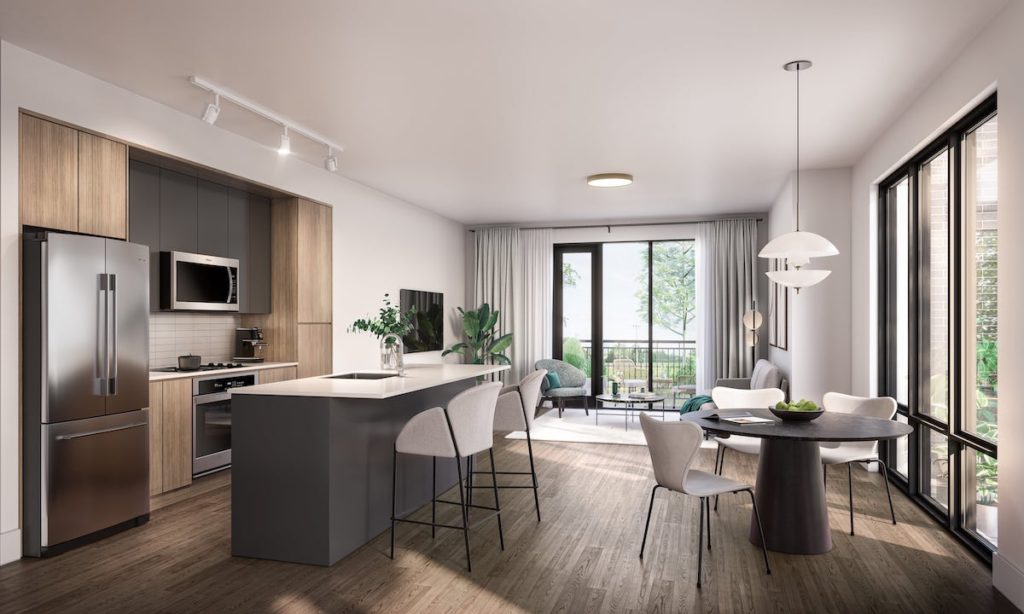 KITCHEN FEATURES
Quartz slab countertops. *
Custom kitchen/soft close cabinets, with tall upper cabinets and deep cabinet over fridge. * 1
Stainless steel undermount sink with single-lever pull down
vegetable spray faucet in chrome finish. *
Stainless Steel appliance package including: 30" black
ceramic cooktop, 30" built-in oven, integrated micro wave hood fan vented to exterior, 24" built-in multi-cycle dishwasher, 30" French door fridge. *
Tile backsplash. *
Under cabinet lighting. *
WALK OUT PATIO UNIT & ROOFTOP TERRACE UNIT
Private elevated walkout patio for selected units – as per plan
One exterior gas BBQ in the terrace – as per plan
One exterior light fixture and electrical outlet for elevated
walkout terrace for select units – as per plan
Private rooftop terrace with rubber patio tile – as per plan
and many more refined features and finishes!
*As per Vendor's standard package(s)
1 As per Vendor's plans.
Unleash Urban Exploration: The Yonge and Finch Lifestyle
Embrace the transformation of Yonge and Finch, from a suburban enclave to a dynamic urban hub. From local markets to eclectic boutiques, the neighbourhood pulsates with life. Discover diverse culinary experiences, from Asian flavours to Middle Eastern delights. Whatever your life stage, Yonge and Finch offers something enchanting.
ParkHaus Has Effortless Transit Connectivity: Your Gateway to the City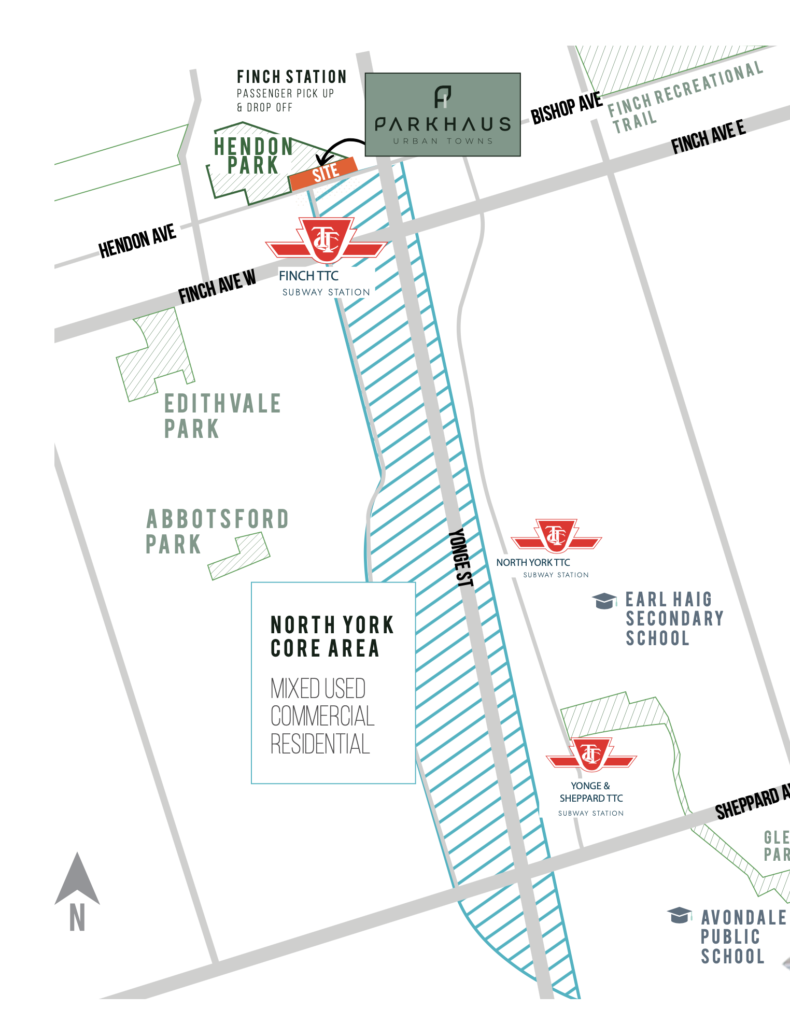 At 40 Hendon Ave, unparalleled connectivity awaits. A mere 4-minute stroll lands you at Finch subway terminal, your portal to the city and beyond. Commute with ease via the TTC network and YRT terminal. Explore the city's nooks and crannies through an extensive network of bus routes and bike paths. Your desires are met at Yonge Street's diverse array of shops, catering to every whim.
Education, Entertainment, and Everything In-Between
Yonge and Finch boasts fine schools, vibrant libraries, and educational institutions. Renowned schools like Earl Haig Secondary and Northview Heights await. Immerse yourself in knowledge at the expansive Toronto Public Library. For leisure, embrace the surrounding green spaces, from Hendon Park to the Finch hydro corridor. Engage in community events at the Mel Lastman Square.
ParkHaus Developer: Elevating Living, Shaping Communities

Matrix Development Group stands as the epitome of modern real estate excellence. With over 40 years of experience, their projects resonate with timeless design and environmental responsibility. A marriage of form and function, Matrix developments enrich neighbourhoods while honouring their essence. Join us as we shape the future, crafting communities that stand as a testament to innovation and sustainability.
Register Now for a Glimpse into Your Urban Oasis
Elevate your living experience at ParkHaus Urban Towns. Step into a world where elegant modern living meets serene green spaces. Discover your urban oasis; register now for an exclusive preview of this refined urban retreat. Your path to sophisticated North York living starts here.