Terrace Park Towns in Markham is an exciting new pre-construction townhome project nestled within the charming community of Cornell. This development offers a prime location with a plethora of amenities and conveniences nearby. This is primarily a family-friendly suburban neighbourhood – perfect for new families with children. Nearby amenities include: Cornell Community Centre, Markham Stouffville Hospital, several parks (including the Rouge National Urban Park) and a number of shopping plazas.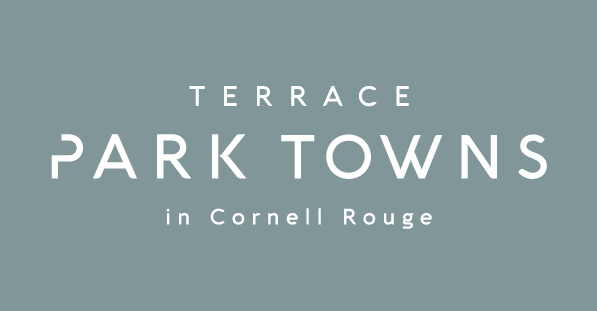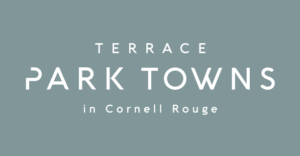 Terrace Park Towns Location
Terrace Park Towns is situated at Hwy 7 and Cornell Rouge Blvd. A prime location that provides easy access to schools, parks, and supermarkets. The area also boasts several parks and green spaces, including Rouge National Urban Park, Cornell Rouge Woods Park and Cornell Woodlot Park. These parks offer various amenities, such as playgrounds, walking trails, and picnic areas.
Living in this part of Cornell, you will have easy access to a wide variety of stores and businesses, including grocery stores, pharmacies, banks, and restaurants. The SmartCentres Markham is just south of Terrace Park Towns and has a Wal-Mart Supercentre, CIBC, McDonalds, and Dollar Tree for daily conveniences. The nearby Boxgrove Centre is also a popular destination for dining out and shopping. Longos, Starbucks, Mandarin, Pizza Nova, KFC are just some of the options available to you.
The area has several schools in the vicinity:
Rouge Park Public School
Black Walnut Public School
Cornell Village Public School
Transit
Transportation options in the Cornell community of Markham provide residents with convenient access to various modes of transportation. Here are some key features of transportation in the area:
Public Transit: The Cornell community is well-served by public transit options. This includes bus routes operated by York Region Transit (YRT). These buses connect residents to major transportation hubs, such as Markham GO Station and other nearby transit facilities.
Cornell Bus Terminal: Located right outside of the Markham Stouffville Hospital, the Cornell Bus Terminal offers convenient access to public transportation. This hub connects residents to different bus routes, including express services, making it easier to travel within Markham and to other parts of the Greater Toronto Area (GTA).
GO Transit: Markham GO Station is situated nearby, providing residents with access to GO Transit services. GO trains and buses connect the community to downtown Toronto, other regions within the GTA, and even beyond, offering a convenient commuting option for both work and leisure.
Cycling and Pedestrian Infrastructure: The Cornell community has dedicated cycling lanes and pedestrian-friendly pathways, making it safe and enjoyable for residents to walk or cycle within the neighborhood. These infrastructure enhancements encourage active transportation and provide alternative options for short-distance travel.
Highways and Major Roads: The community's location provides easy access to major highways, including Highway 407 and Highway 7, facilitating travel by car to different parts of the GTA. These roadways offer convenient connections to other major transportation routes, allowing residents to explore the region efficiently.
Terrace Park Towns Developer
Forest Hill Homes and its affiliated company State Building Group, has consistently maintained high standards. Homebuyers can expect to encounter unmatched quality, innovative design, value, integrity, and complete satisfaction with their new homes. These enduring benchmarks have served as the cornerstone of the company since its establishment more than fifty years ago.
The company has garnered an impeccable reputation as visionary developers, fully committed to meeting the present and future needs, as well as the functional requirements, of homebuyers. Forest Hill Homes is passionately devoted to crafting residences that are meticulously "built for living" – homes that effortlessly accommodate families with style and comfort throughout the years. Each home is designed to evoke a sense of pride that resonates with homeowners and the community alike.
Some key information about Forest Hill Homes:
Projects: Forest Hill Homes has completed several successful developments in the Greater Toronto Area (GTA) in Ontario, Canada. These are mainly residential freehold communities. Examples include:  Jefferson Forest in Richmond Hill, Castlemore Jubilee in Brampton, and Rouge Fairways in Mississauga.