Project Summary
Project Name: RioCan Colossus Centre
Location: 7501 – 7621 Weston Road; Vaughan, Ontario, L4L9K6
Developer: RioCan REIT
Architect: Hariri Pontarini Architects
Interior Designer: PFS Studio
Status: Pre-Construction
No. of Buildings: 25
Storeys: 6 to 55
Building Type: Condominiums, Townhomes
Total no. of units: 13,129
Suite Size: TBA
VIP Launch Date: TBA
Estimated Occupancy Date: TBA
With over 200 properties across Canada, RioCan is adding to its illustrious property list with this upcoming redevelopment project. The "City Above Toronto" gains a new landmark in the redevelopment of the RioCan Colossus Centre. With a proposal submitted to the City of Vaughan, RioCan plans to bring more value to the city's rich history by introducing 25 buildings to the 60+ acre property. The project aims to provide residents with new offices, retail stores, plazas, and entertainment opportunities. 
The alluring, twenty-five condominium project takes RioCan's vision for a revamped Colossus Centre and makes it a reality. The development will range from 6 to 55 storeys, adding approximately 13,000 carefully crafted suites coupled with phenomenal interiors.
Along with the condominiums arriving to the centre, this project will also introduce more retail and entertainment opportunities to the City of Vaughan.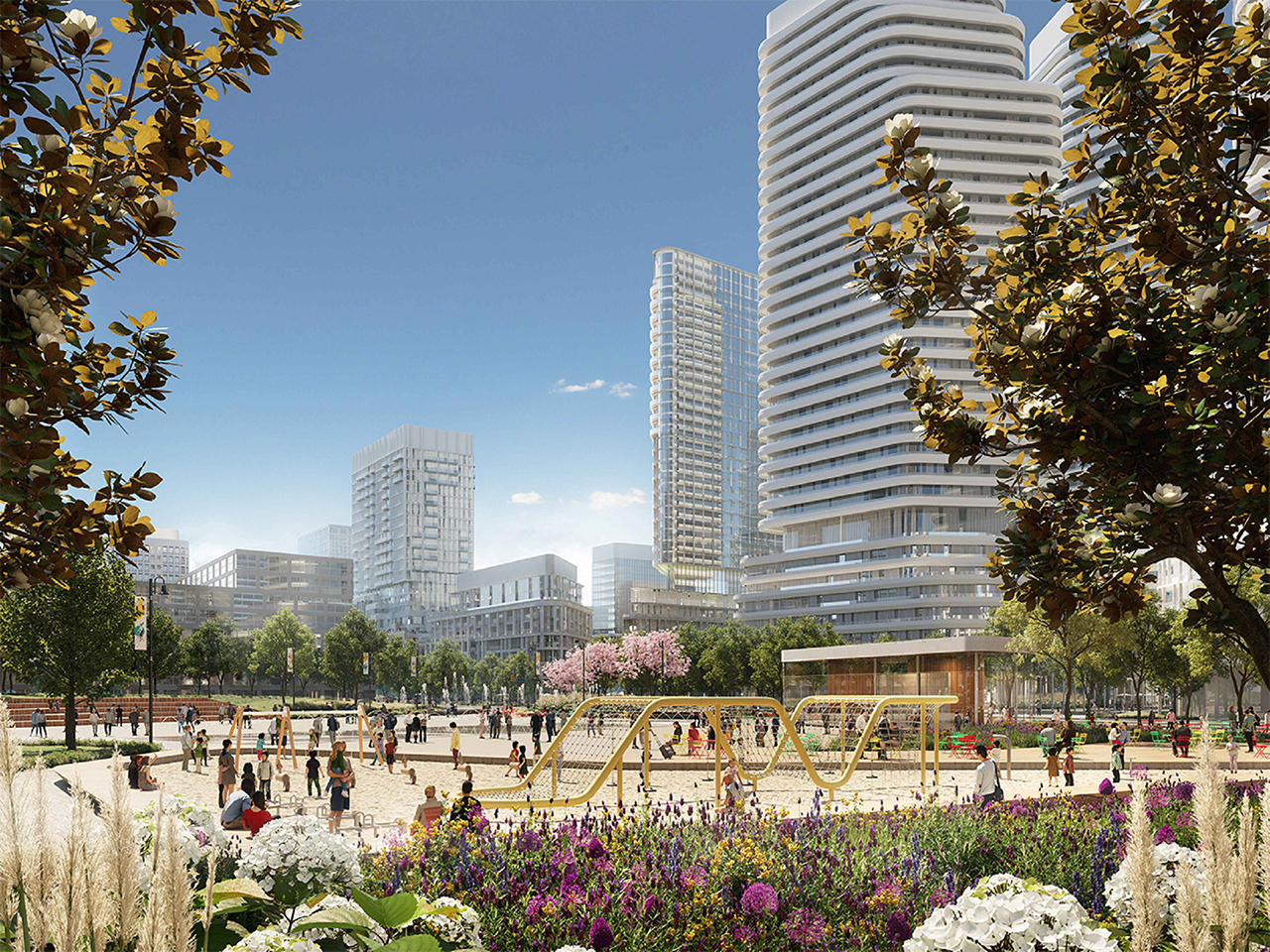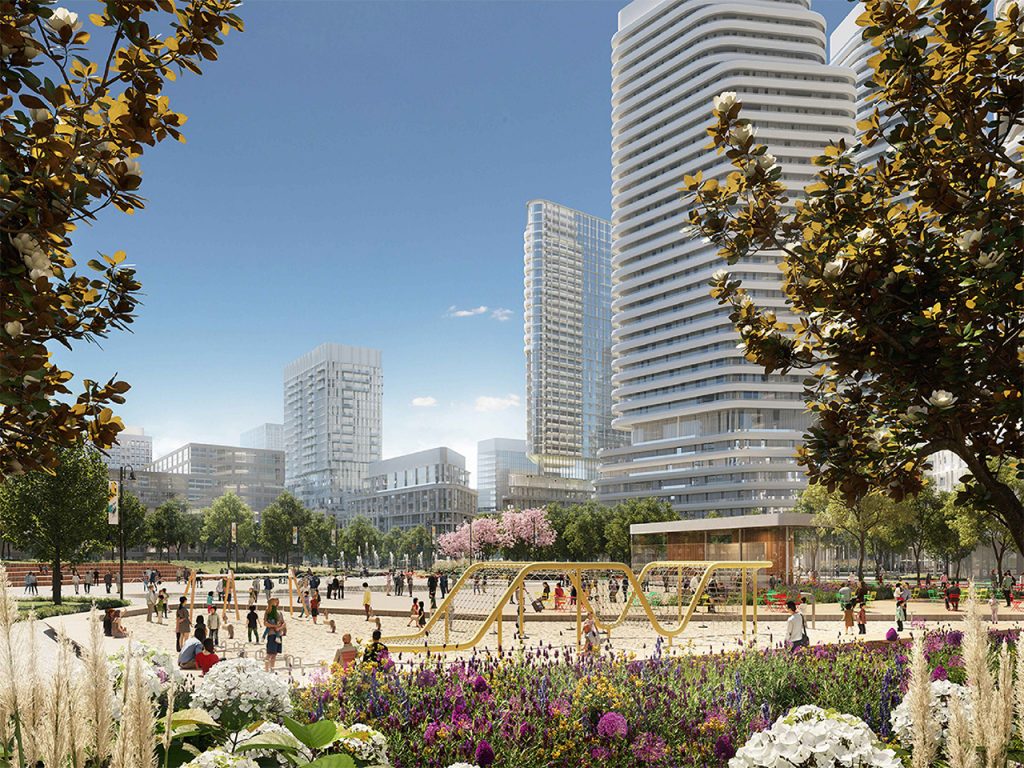 Amenities
Not only will residents get to enjoy the modern design of the buildings, but they will get to explore the surrounding area with more ease. The redevelopment proposed by RioCan will be one of its kind due to its prime location within the city. Along with new retail spaces, parks, and a fresh urban core coming to the city, the Colossus Centre is also just a short drive away from the city's most sought-after attractions including but not limited to:
Canada's Wonderland (10 min drive, 5.6 KM distance)

McMichael Canadian Art Collection (18 min drive, 12.5 KM distance)

Vaughan Mills Shopping Centre (10 min drive, 5.5 KM distance)

Vaughan Metropolitan Centre *Subway Station* (7 min drive, 3.1 KM distance) 

can take users to Downtown, Toronto in less than an hour 
Another highly-awaited project is the upcoming York-Spadina subway extension and is only the beginning of what many are calling the "Downtown North". With numerous locations for dining, shopping, entertainment, and family plans, residents will be hard-pressed to find themselves bored.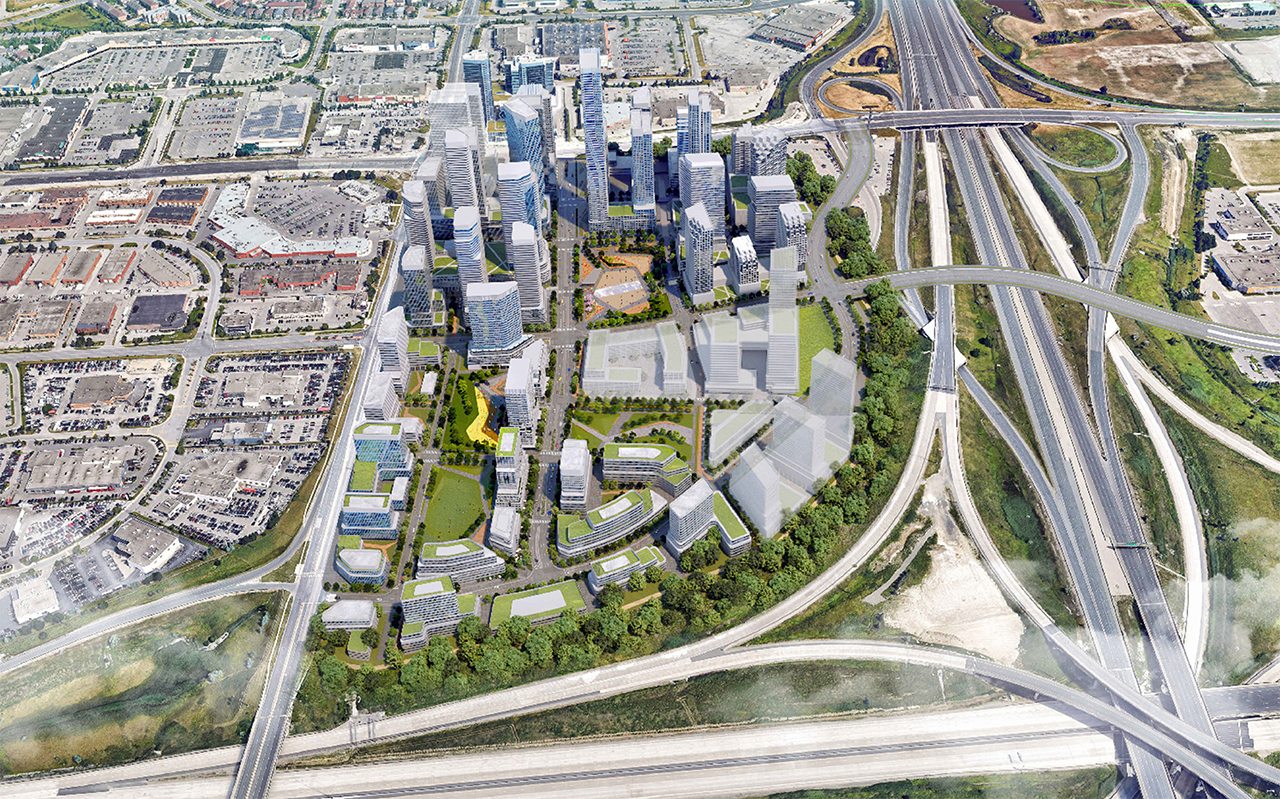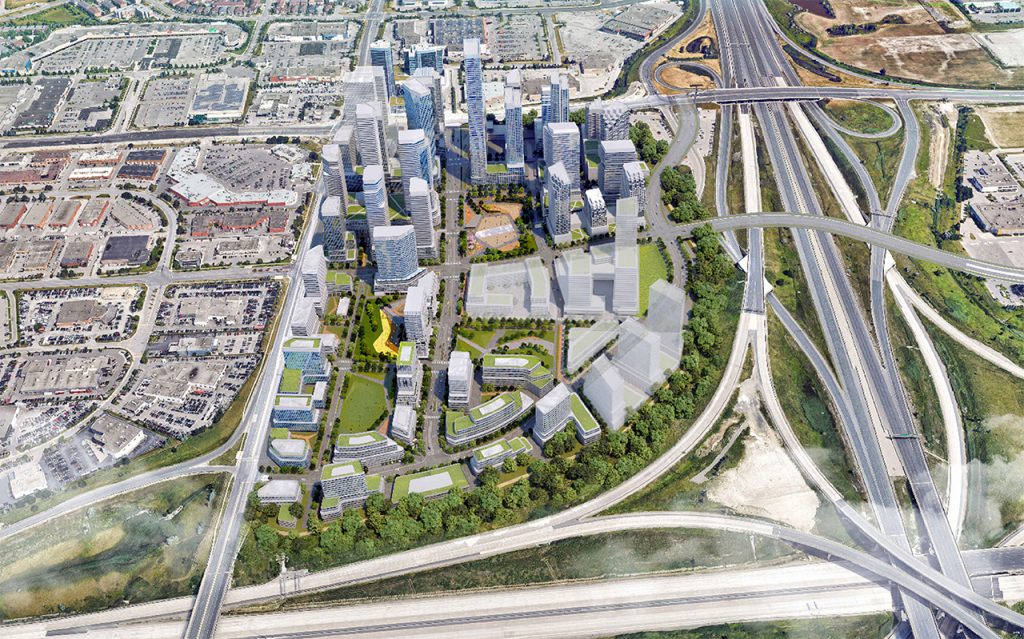 Location & Transit
Set in the prime location of Weston Road, the redevelopment of the Colossus Centre will be a great central hub for residents to thrive in. Surrounded by a collection of roads, there are accessibility points in each of the following positions:
Highway 7 to the North

Weston Rd to the West

Highway 400 to the East

Highway 407 to the South
Across Highway 400 is the VMC (Vaughan Metropolitan Centre) which is well-connected to key points across the City of Vaughan and Toronto through its TTC Station. RioCan's CIO Andrew Duncan states that the company's goal with the development is to provide residents with the opportunity to comfortably leave their cars behind should they not find it essential. Furthermore, the pedestrian-friendly streets that will be created along the northern area of the development would encourage outdoor activities while also providing residents with market festivities and local events.
Developer

A noteworthy project by RioCan REIT, the RioCan Colossus Centre is set to bring brand new opportunities to the City of Vaughan.
One of Canada's largest real estate investment trusts, RioCan REIT is known for its ability to provide communities with a positive influence. Being one of the first real estate investment funds in Canada, they have a diversified property portfolio completing projects for over three decades. In 2020, RioCan REIT earned an 'A' rating in the GRESB Real Estate Assessment, ranking first amongst the country's retail competitors.


Interior Designer
PFS Studio is an urban design and landscape architecture firm operating in Canada, specializing in interior design and offering its services to both public and private sectors. Launching in 1987, the tight-knit firm has been in practice for nearly 30 years, completing award-winning projects. A leader in the industry, PFS Studio has played a critical role in the success of large-scale design projects across the globe (Canada, US, China, etc.). Led by five directors, the interior design firm works diligently with proficient planners, while providing the project leaders with innovative solutions.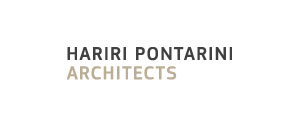 Architect
Hariri Pontarini Architects is a prominent architecture firm based in Toronto. The company has become known for its top-tier quality when designing any of its projects. HPA projects are highly regarded thanks to the company's successful efforts in aligning its work with client visions. Since establishing in 1994, the company has amassed 50+ awards within the architectural industry including the prestigious 2022 OAA Design Award for its most recent work on the Tom Patterson Theatre. Known for creating modern landmarks, HPA have eighty projects under its belt. Although the firm is closing in on thirty years of practice, HPA's growing body of work has proven to be a true force in Canada's architecture industry.
Register Now to Receive Access to Floor Plans & Pricing