Introducing a new luxurious way of living at The Design District by Emblem Developments – a new magnificent 30 storeys, 3 tower condominium in the heart of central Hamilton, offering more than 900 available suites. Each elegant suite ranges in size from 1-bedroom to 3-bedrooms. Located to highlight the architecture of the Church in the area and its historical significance. 
The Design District Project Summary
Project Name: The Design District
Location: 41 Wilson St Hamilton, L8R 1C6, ON, Canada
Developer: Emblem Developments
Architect: IBI Group, GBCA Architects
Interior Designer: TBA
Status: Registration
No. of buildings: 3
Storeys: 30
Building Type: Condominium
Total no. of units: 900+
Unit Mix: 1-3 bedrooms
Suite Size: 931
Estimated Occupancy Date: July 2022
Allow yourself to engage in the urban experience in the charming residential lobbies and appealing retail spaces. Designed from the breathtaking inspiration of the local environment, Emblem strives to engage in the regional continuity of the community while presenting a unique landmark to the city. Each suite is carefully crafted to engage in modernized perspectives and optimize comfort, bringing both simplicity and complexity to its designs.
Developer, Architect, Designer Info: 
Emblem aimed to accentuate the historical past while introducing a renewed modern atmosphere. Emblem Developments is one of the fastest-growing condominium developers in GTA, constructing over 4000 resident units, which values a total of $3.3 billion in development.
Their architectural visions have been recognized for several years, being awarded the BILD award in 2021 for best suite design. This award is given to the most prestigious developmental innovators who strive to introduce the future of modern architecture and continue to increase the calibre of the local communities. The architects of the project are IBI Group and GBCA Architects, both Canadian-based organizations that are holistically diverse, technologically driven, environmentally attentive, and values creativity at the core of their designs.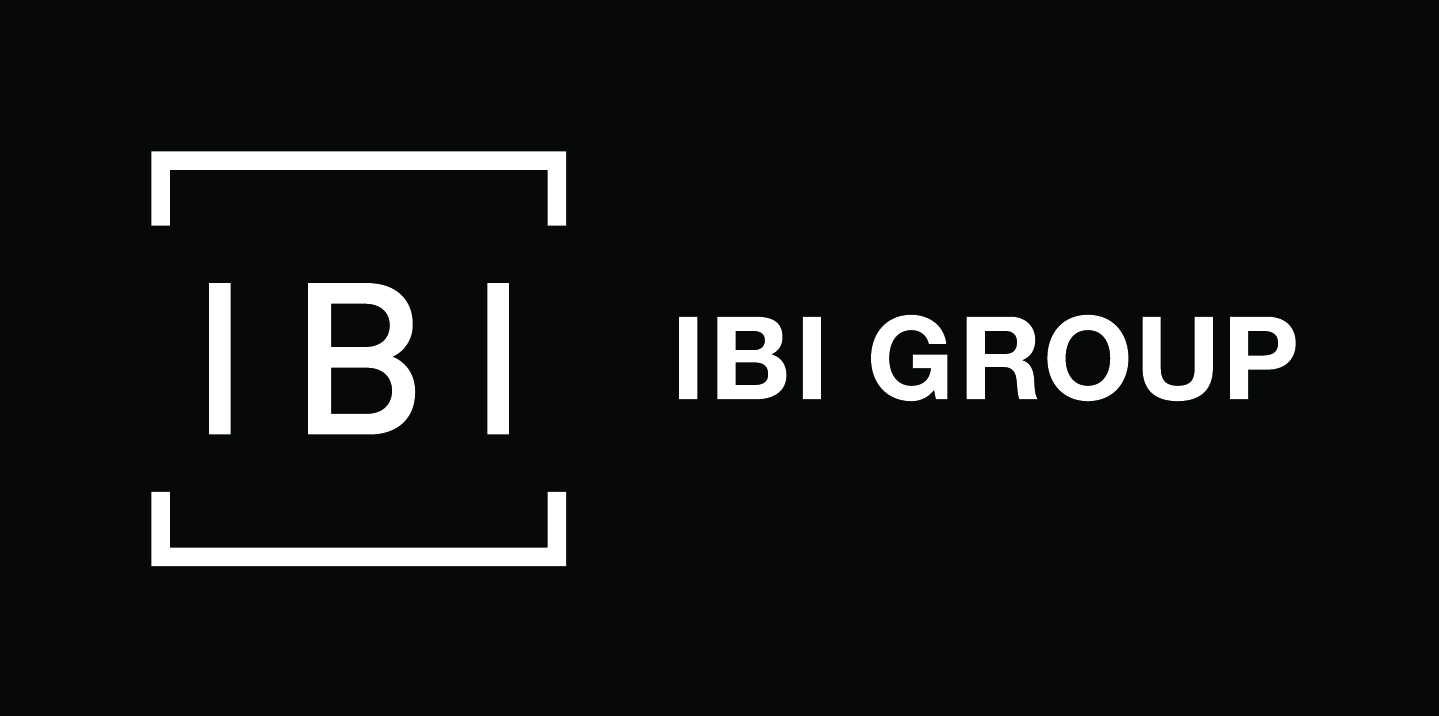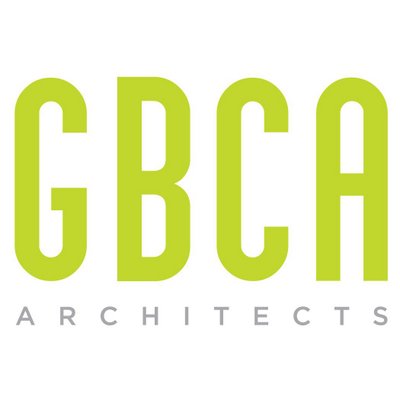 Details:
The Design District uses a black and white colour scheme and uses distinct vertical lines to separate the towers. The colour scheme of the building is designed to contrast the elegance of the Trinity Lutheran Church. Podium units also include Juliet-style balconies, allowing residents to enjoy the natural scenery of the surrounding from both the north and south side.
Interested investors will be able to choose from a large selection of different suite sizes. About 211 one-bedrooms, 215 one-bedroom + den, 420 two-bedroom and 62 three-bedroom suites.

Within and throughout the building, residents could expect to discover other helpful amenities. Some of these facilities include entertainment lounges, outdoor terraces with residential walkways, fully equipped gyms, yoga studios, etc. The effective usage of space allows open public spaces and commercial facades.
This intersection between urban and modern living brings life to the project. The building is surrounded by gorgeous nature scenery with access to park-style walkways, dog walks, greenery, and commercial frontages. This upcoming project is estimated to gauge 236,000 new working professionals in the area and furthermore introduce these individuals to 122,000 new jobs. Overall, this project is bound to become 2022's best investment.
The Design District Location: 
The Design District is located within beautiful central Hamilton, at the intersection of Wilson St. and Hughson St N. Future tenants could expect to enjoy a simple and convenient lifestyle with daily necessities at arm's reach. The convenience of the location is demonstrated by its amazing walking score of 97 and the biking score of 93. $4.0 billion is invested into the new infrastructures that are coming into the city of Hamilton.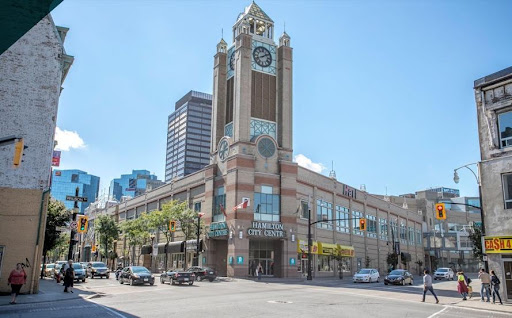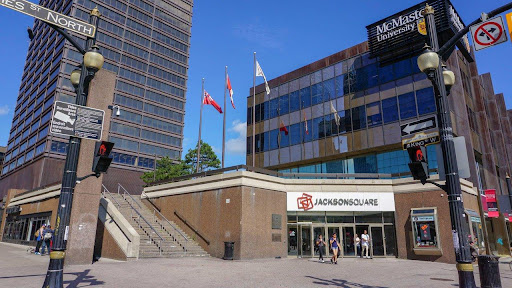 The neighbourhood is enriched with many different essentials to entertainment-recreational stores. The nearby urban plazas of Hamilton city centre and Jackson Square house multiple different retail and food stores, including brand-name gyms, jewellery, groceries, services, electronics, and beauty department stores.
The restaurants and bars illuminate the night and bring life to those late-night dates and celebrations. Wilson St is the home to many educational institutions, including multiple walking-distance elementary schools and only a 12-minute drive to reach McMasters University. The area also neighbours multiple healthcare facilities, including Hamilton general hospital and St. Joseph's Healthcare Hamilton. 
Transit: 
The easily accessible access to nearby bus stops at Wilson St, Cannon St W, James St N, and John St N provides the perfect commuting opportunity to work, school and other daily trips. Being also located next to a major highway, highway 8, providing residents with quick and easy access for those out-of-town trips. 
Conclusion: 
This exciting project development will quickly attract the attention of many investors, don't miss your chance to live the new modern lifestyle at The Design District.
Register Now to Receive Immediate Access to Floor Plans & Pricing!