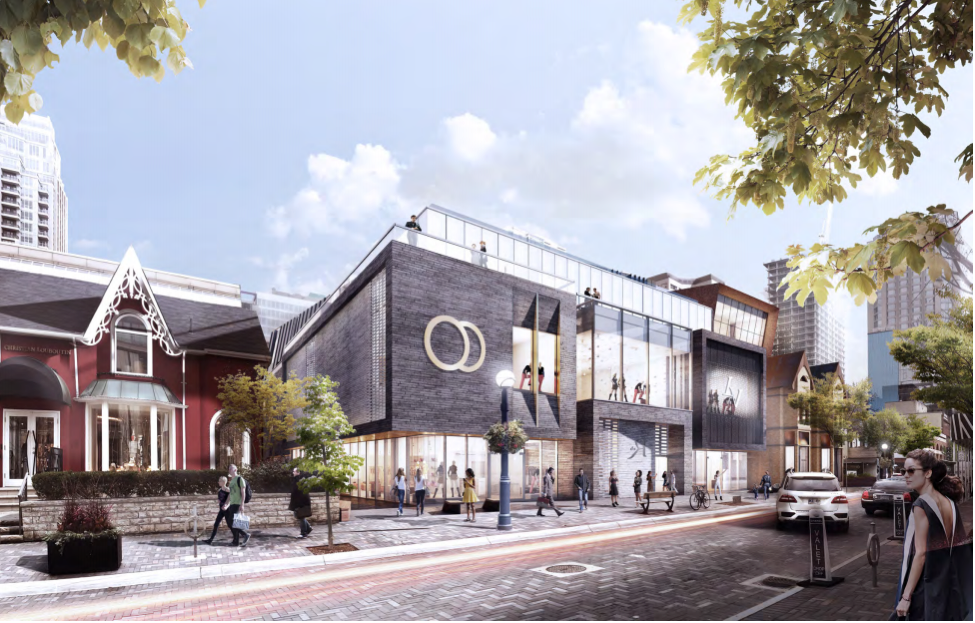 Proposals for a retail redevelopment project, named "The Mews" will transform the upscale neighbourhood of Yorkville. Soon The Mews will be home to one of the most significant luxury retail addresses. Situated in the heart of Toronto's super exclusive and desirable community, The Mews will have residents lining up to invest in this area. The neighbourhood of Yorkville is where the wealthy come together. Restaurant fanatics from around the city travel to this neighbourhood and movie stars and celebrities come to play.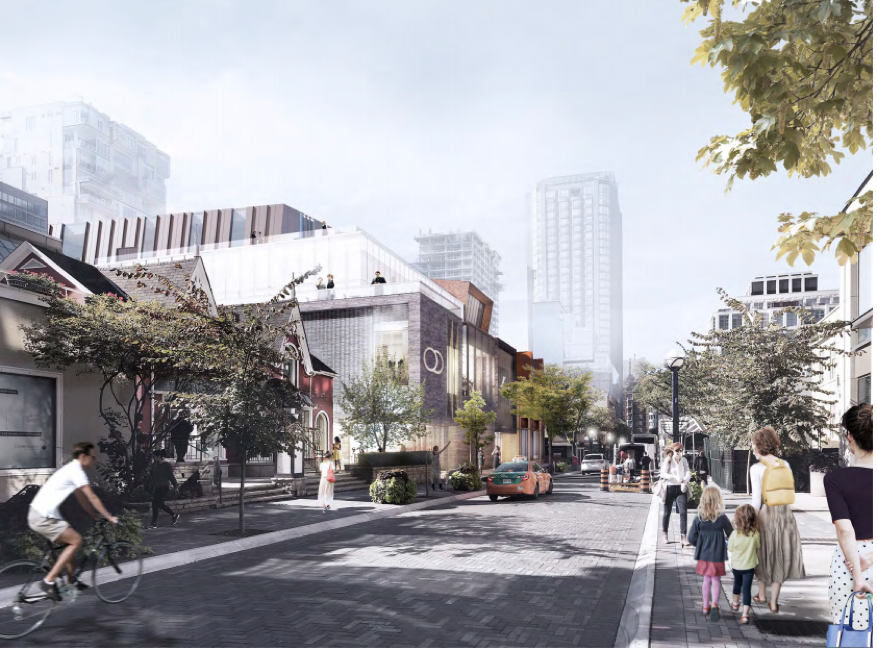 The proposal entails a redevelopment of 101 Yorkville Avenue into a four-storey commercial building standing 20.82 metres high. The current three-storey building is home to the stores Over the Rainbow, Village Ink and Summer's Ice Cream. The existing building's 1978 architecture reflects the period in which it was initially constructed. Plans are in place for demolition in the spring of 2019.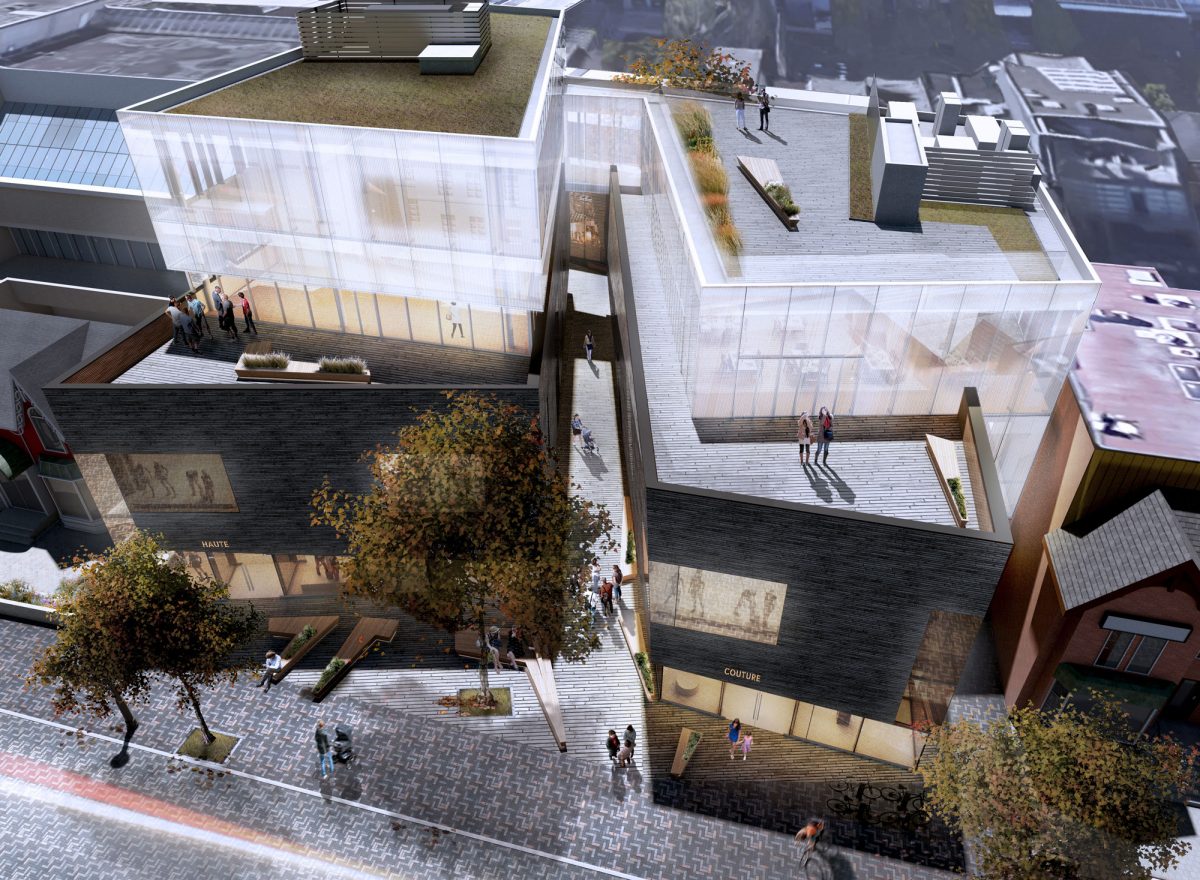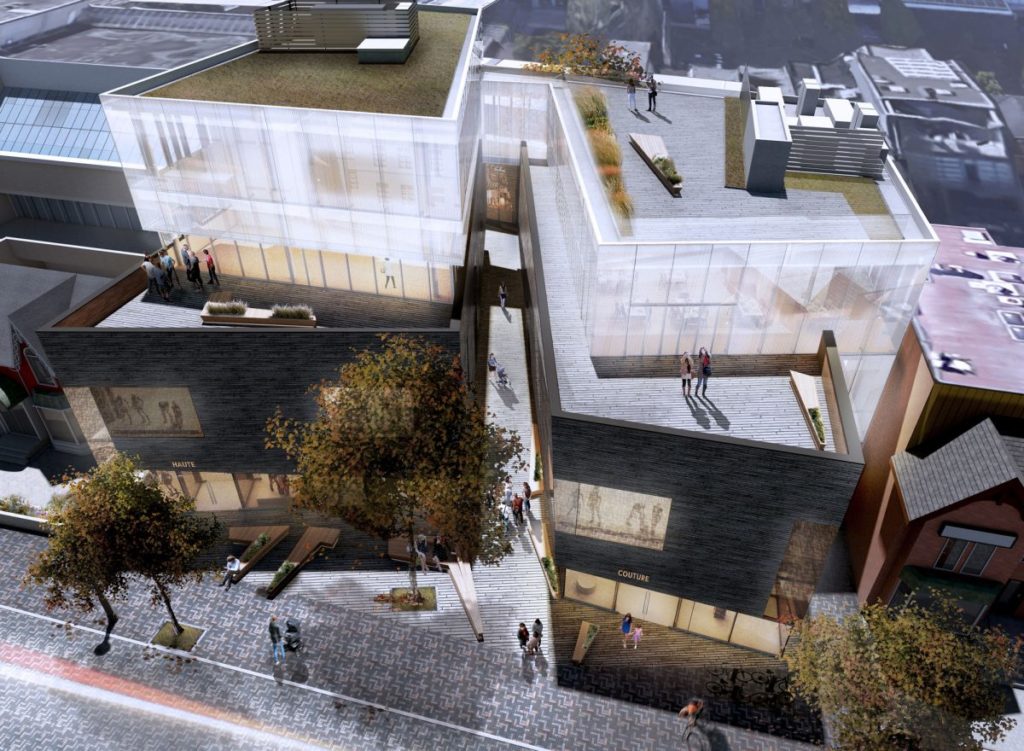 Details of the project include 57,606 sq. ft. of retail gross floor area which will be decorated with the daintiest contemporary finishes, and 15,414 sq. ft. of roof space. Architectural renderings depict terraces on the third and fourth floor, glass balconies and a mechanical roof. No parking has been proposed for this project, but the surrounding parking garages is well-equipped to accommodate shoppers.
Alternatively, many subway stations surround The Mews including Bay Station which is only a 3-minute walk away. The building will be enclosed with clear and grey glass, white fritted glass, and black painted glass. At the entrance is a sleek glass door and a central courtyard that will likely host events or display installations.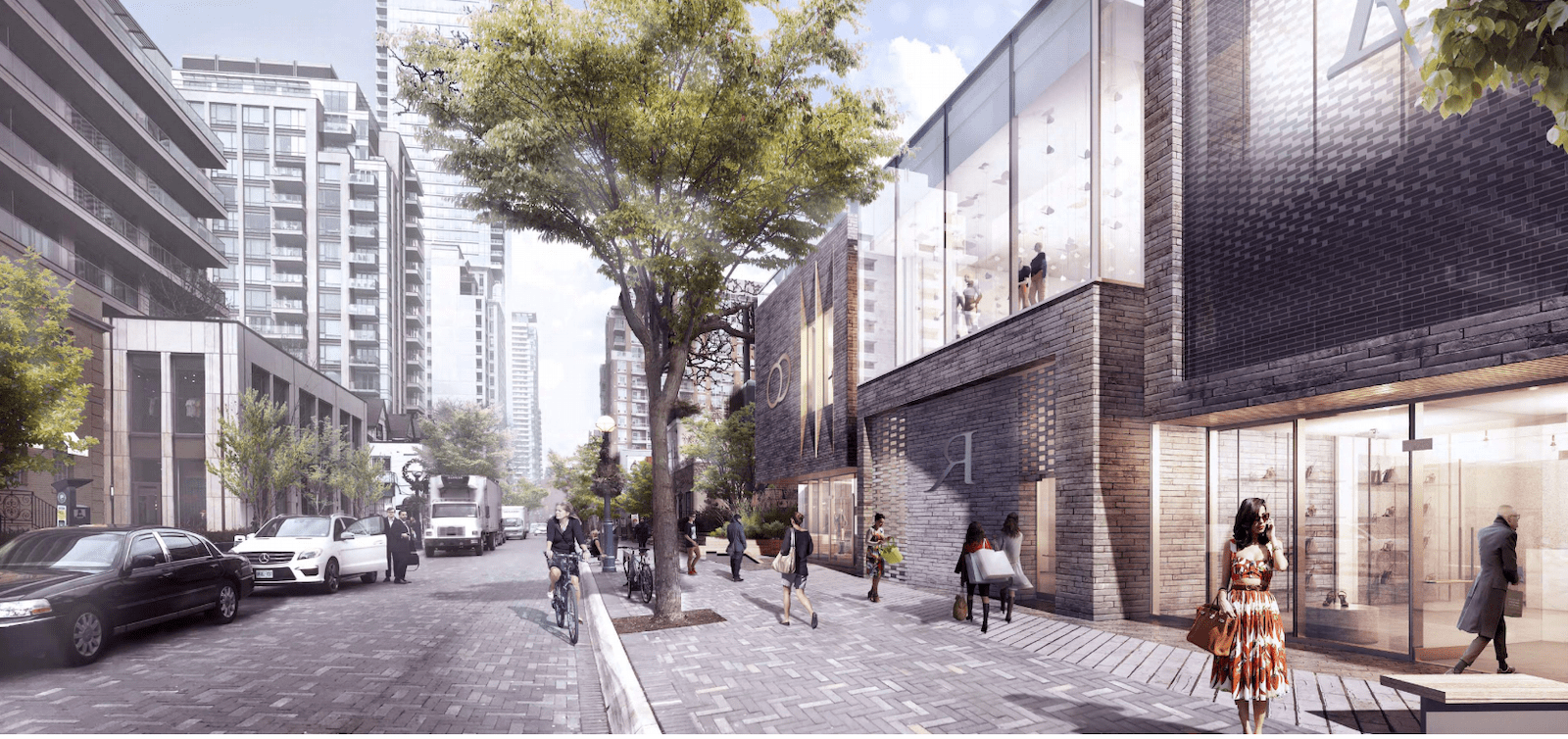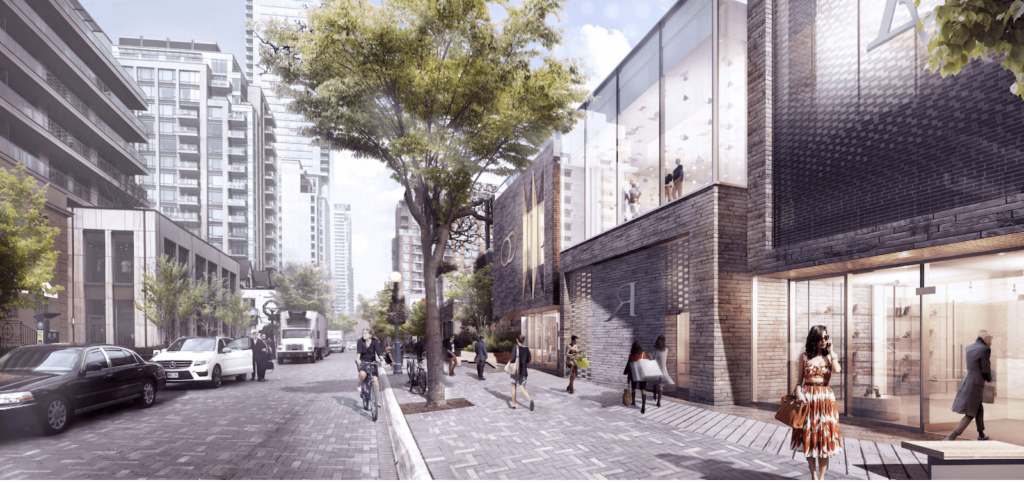 The brains behind this project consist of the finest and most prestigious team that has ever partnered together in the Toronto area. First Capital Realty is the developer, equity investments from Greybrook Realty Partners and designs by Neuf Architects. First Capital Realty has a history of developing in this area. Examples of this are Chanel at 98 Yorkville Avenue, the planned 102-108 Yorkville Avenue project that will be home to many luxury brands, and Yorkville Village. First Capital Realty is an expert in retail development and completely transforms the affluent neighbourhoods in which they build in.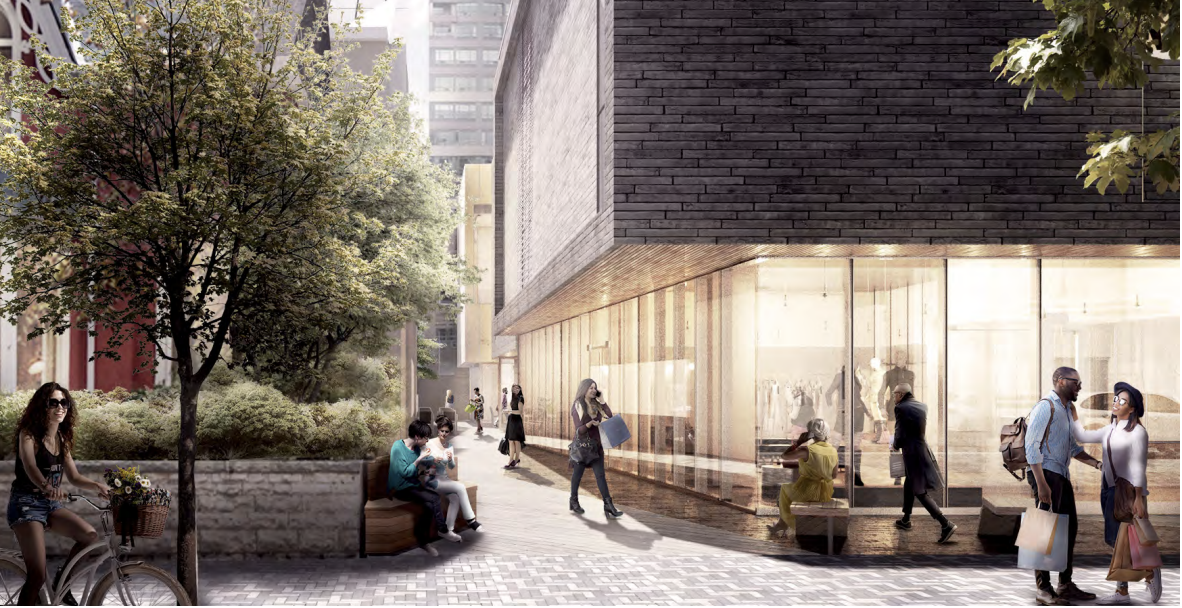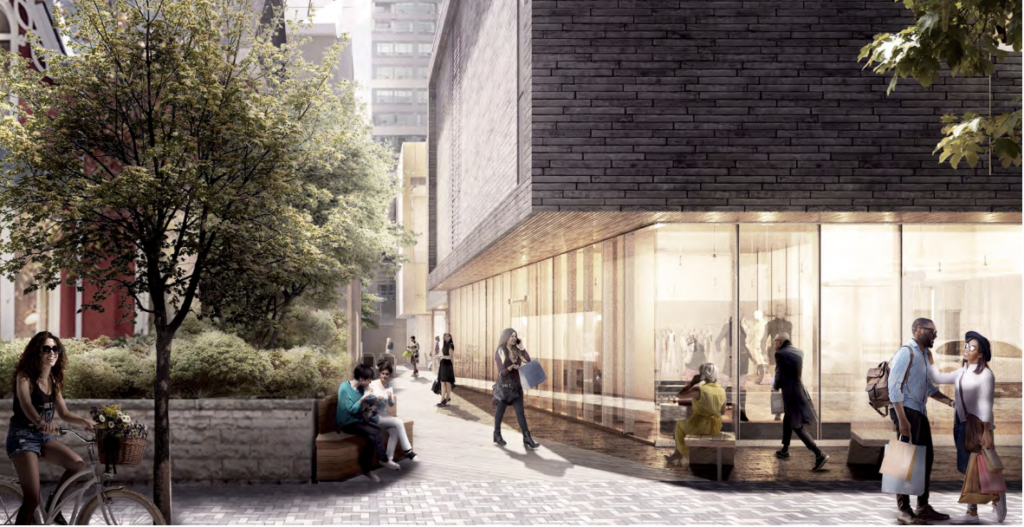 Greybrook Realty Partners have contributed $17,785,000 in equity investment to The Mews. The total estimated completion value is an outstanding $105,000,000 at the time of investment. Greybrook Realty Partners' real estate investment portfolio includes over 50 developments and assets that are 32 million square feet of projected density. This includes 20 thousand residential units and 14 billion dollars in expected completion value.
Greybrook Realty Partners takes pride in investing in projects that always add value to its neighbourhood and look for projects that have untapped potential. With this exquisite blend working on The Mews, it is sure to become an iconic landmark in Yorkville, generating a positive return for those who choose to invest in this neighbourhood.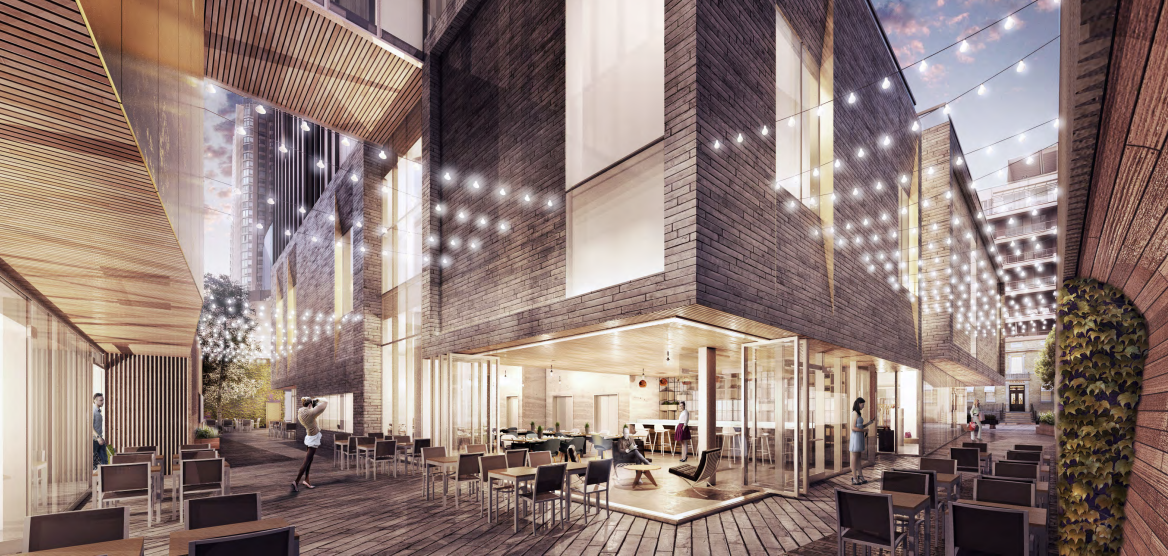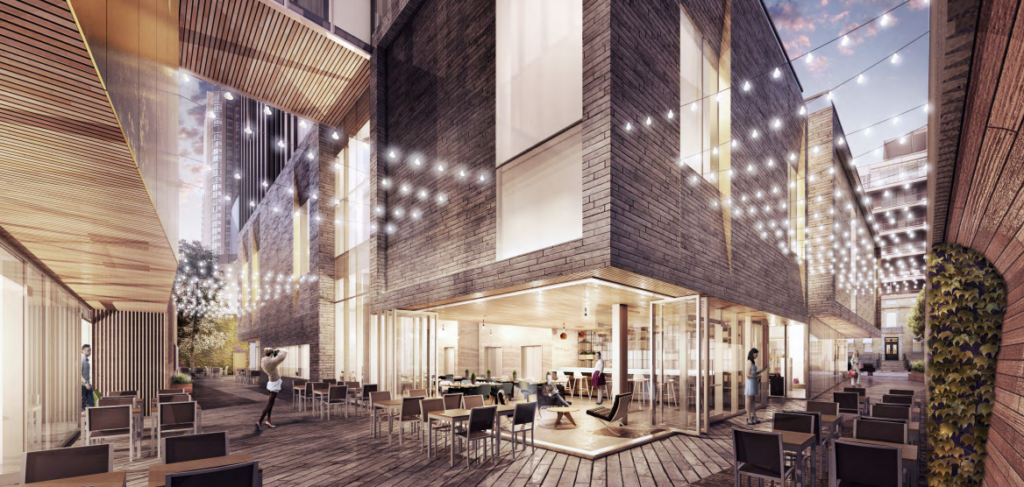 The Mews will serve as a reflection of the neighbourhood of Yorkville and the desires of its consumers. Its unique finishes embellished with extreme attention and intricacy add a touch of elegance that has never been seen before in Toronto. This addition of new luxury shops and potential restaurants, will boost the value of the neighbourhood even more.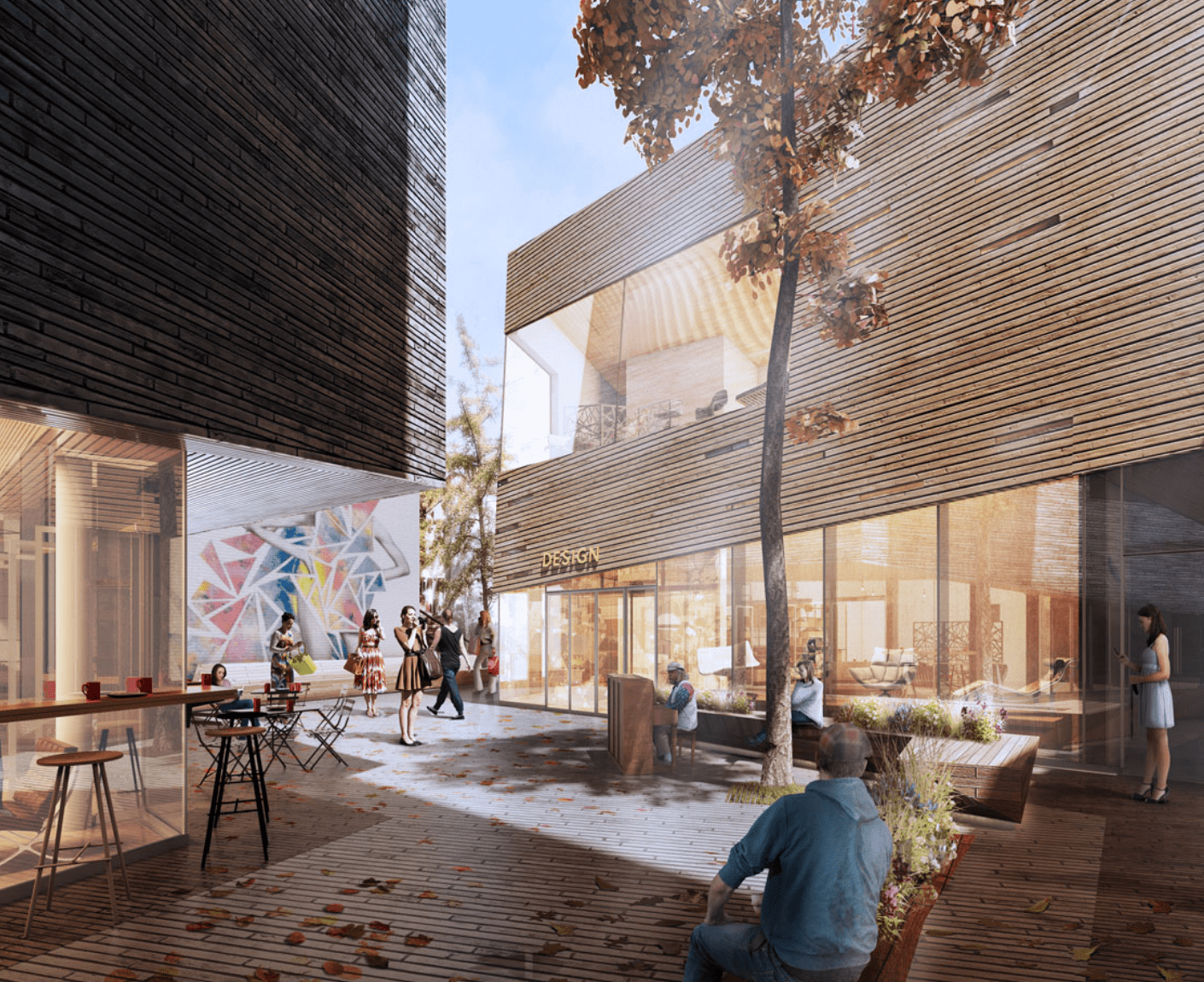 It's an exciting time for investors in the Yorkville area, with proposed redevelopments such as The Mews. This is good news for those who have already invested in Yorkville. If you haven't invested yet, what are you waiting for?
Take a look at this new pre-construction condominium development close to The Mews; it might be your new home…