Project Summary
Project Name: The South Forest Hill Residences
Location: 89 Montclair Avenue, Toronto
Developer: Parallax and Westdale Properties
Architect: IBI Group
Interior Designer: TBA
Status: Pre-construction
No. of buildings: 2
Storeys: 23, 25
Building Type: Condominiums and Townhouses
Total no. of units: 474
Estimated Occupancy Date: TBA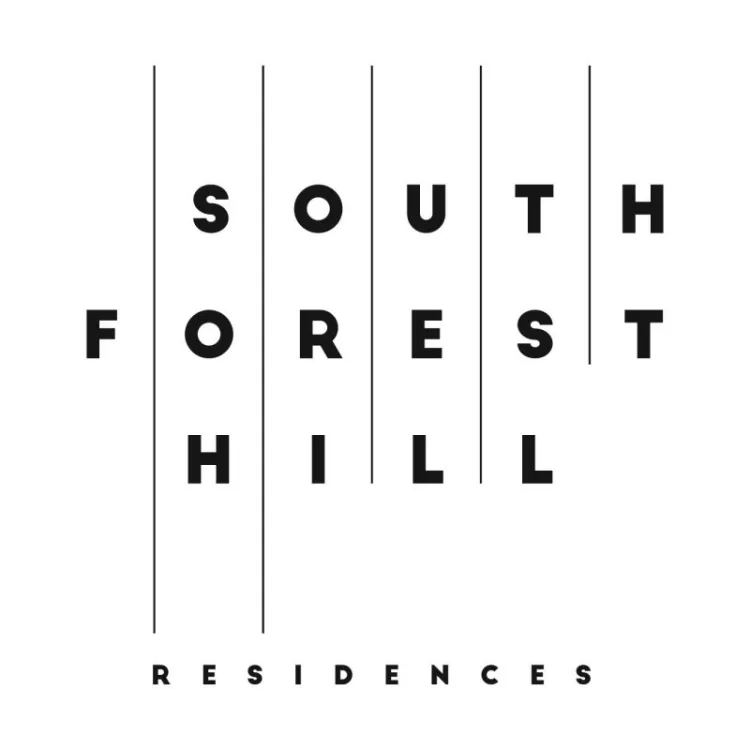 The South Forest Hill Residences is a beautiful upcoming project that everyone should pay attention to. The exciting addition to the Forest Hill neighbourhood in Midtown Toronto will be a sought-after residence and many should take this once in a lifetime opportunity to live in Forest Hill. This area will give you access to the beautiful tree-lined streets, distinctive estate houses, speciality shops, and boutiques which are all conveniently nearby when living in the South Forest Hill Residence. The professional architects at IBI Group, who have worked with multiple pre-construction projects will guarantee a beautiful new home just north of downtown Toronto.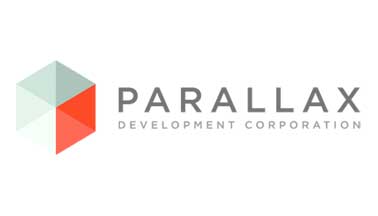 Parallax development corporations is one of the two developers who are working on the South Forest Hill Residences. They were founded in 1981 and are known for their high-rise condominiums, mid-rise condominiums, and office buildings. They've developed into a leading developer with a diverse set of assets. The Parallax Development Corporation showcase an impressive portfolio and have worked on projects like the Theory Condominiums, The Queen Central Condominiums, and the 199 Church Condominiums to name a few. Parallax guarantees their clients a caring team that will work with each client to satisfy each of their needs.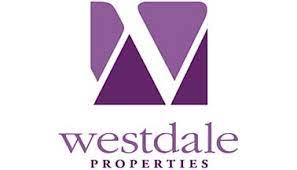 Westdale properties is the second developer who is working on the South Forest Hill Residences. For over 60 years the Toronto based company has owned, managed, and developed real estate across North America. Westdale properties is committed to fostering positive experiences for their clients and the people who live, work, or shop at their properties. Their Canadian portfolio includes close to 7000 residential units and over 2.5 million square feet on retail, commercial, and industrial spaces. In the US, they own and manage close to 35,000 residential units in 150 properties and 30 cities, as well as 3 million square feet of retail and commercial space. Westdale properties ensures buildings are backed by the industries most efficient, effective, and sophisticated property and asset management systems.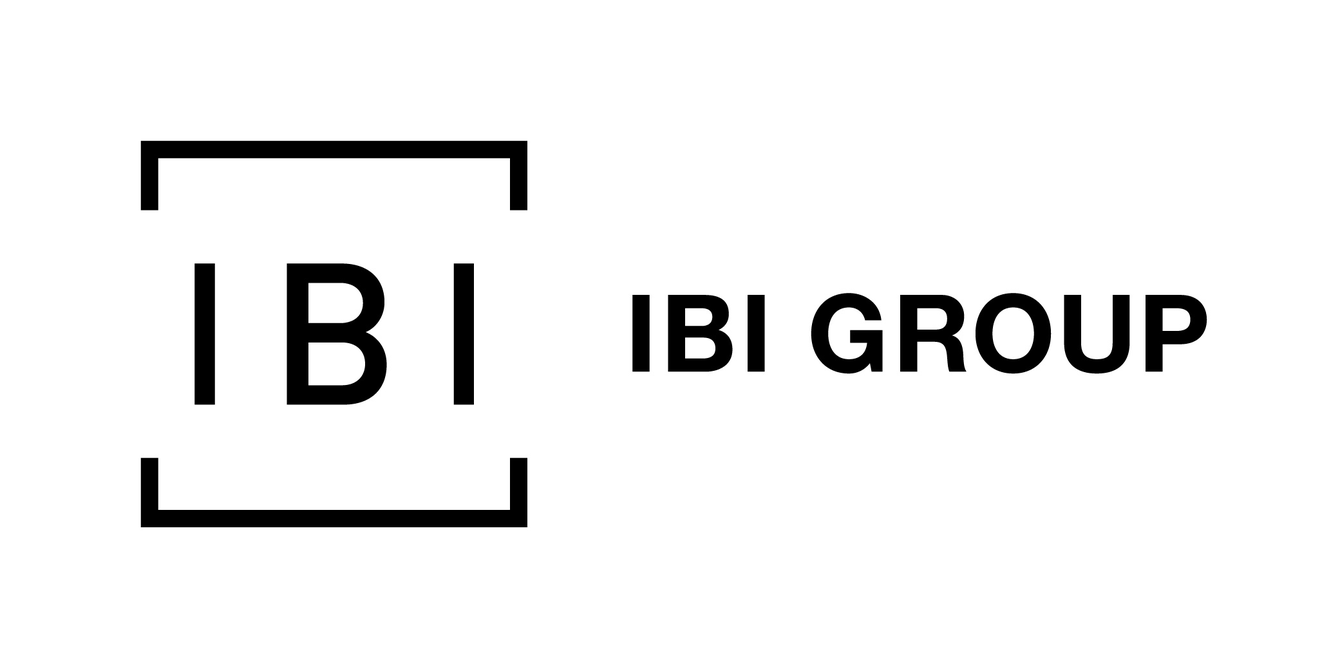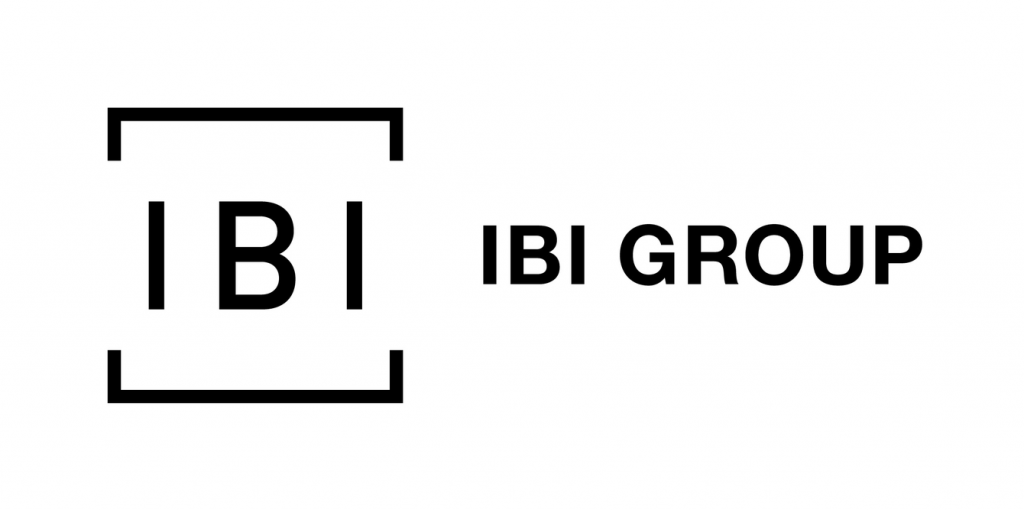 IBI Group is a company that stands to build for the future. Their centre of excellence is focused on how people experience their city, how they live, learn, heal, and how they move in their communities. They have built their expertise on building healthy new towns, innovating districts, landmark events, and ageless living. At IBI Group they've explored the relationship between design and well-being to redefine what it means to be a "healthy- town", they are also developing many new senior environments in places that individuals already call home which makes it much easier for seniors to retire in the same environment. IBI buildings have become very popular, and many rely on IBI to build their new founded home. The South Forest Hill Residence is located on the southeast corner of Montclair Avenue and Lower Village Gate in Toronto's Forest Hill neighbourhood. The residence is surrounded by multiple attractions such as Casa Loma, Spadina museum, and the Royal Ontario Museum are all less than a 10 minute drive away from the residence. The location, luxury and amenities give individuals a beautiful new residence to live in.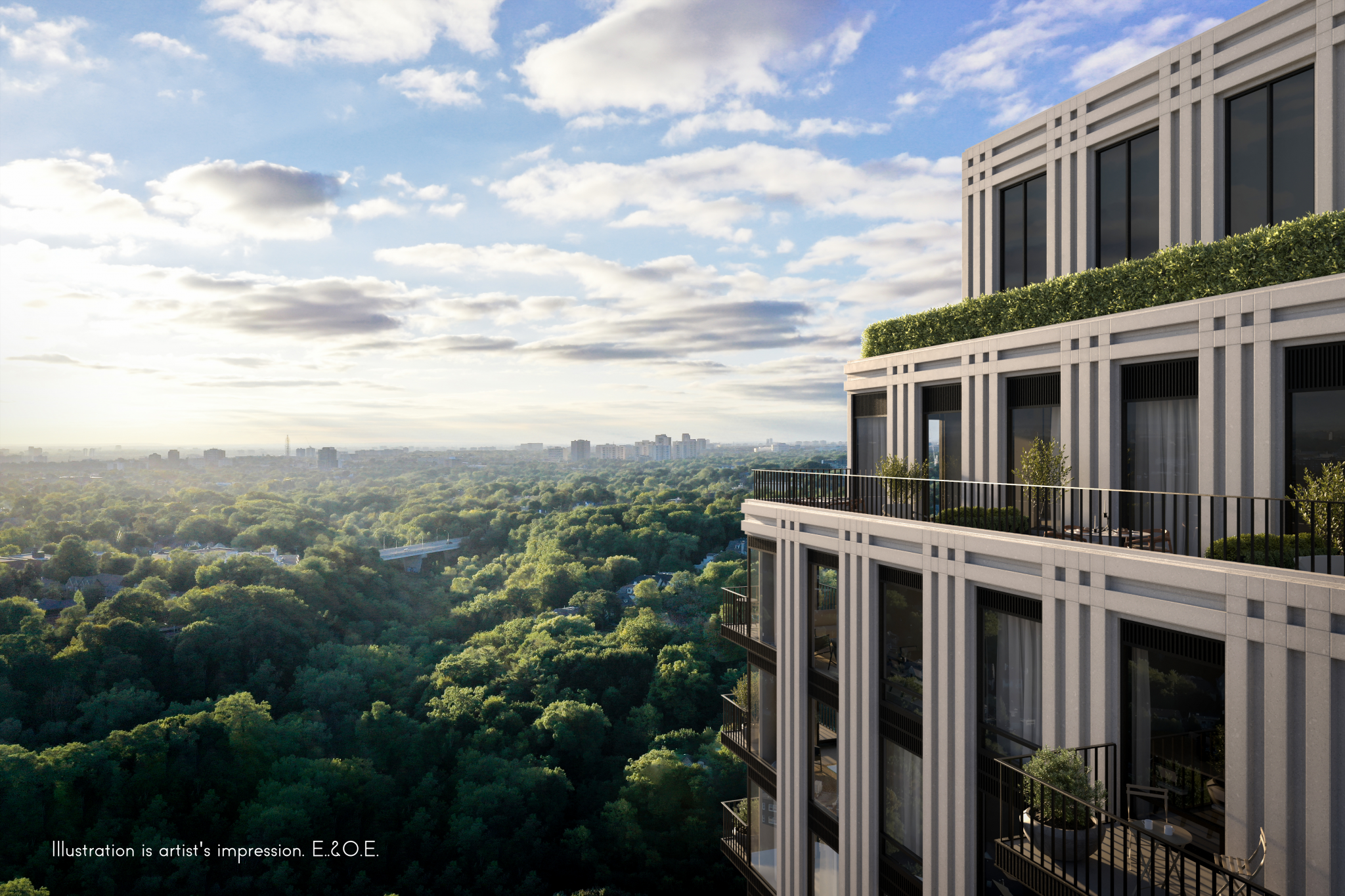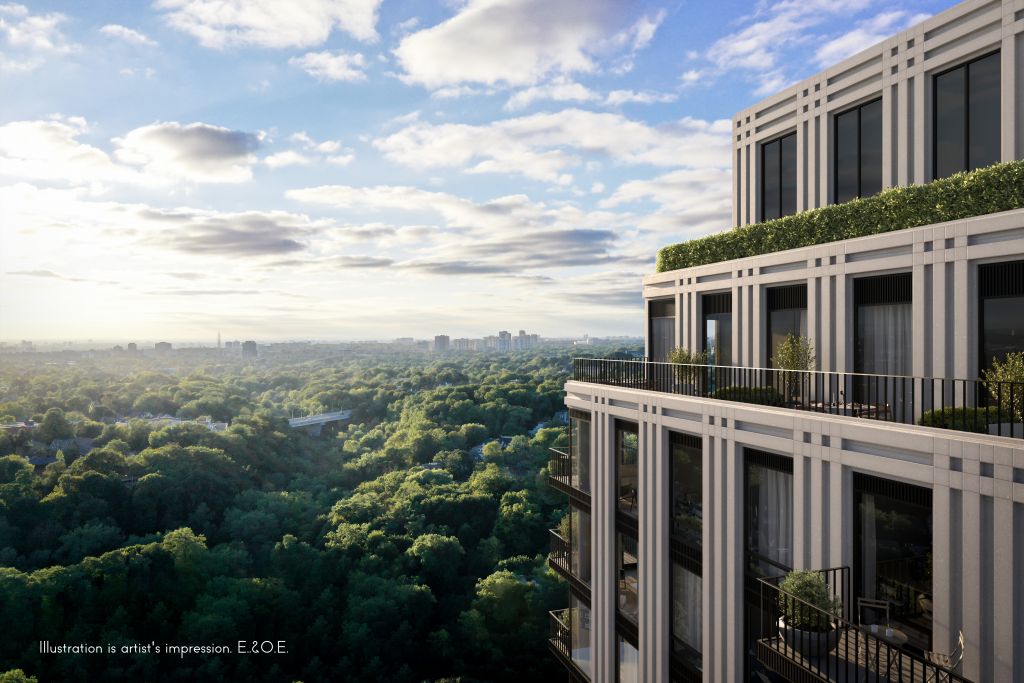 The amenities that are being offered, will give individuals assurance and reason to live in the South Forest Hill Residence. South Forest Hill will have a 3-level underground garage that can accommodate 190 residential parking spaces, 15 visitor spaces, and 635 bicycle parking. The residence will also be nearby St. Clair West subway station which may be convenient for commuters to get to work or school. The residence is home to nearby parks including Nordheimer Ravine, Wells Hill Park, and Sir Winston Churchill Park which families can enjoy.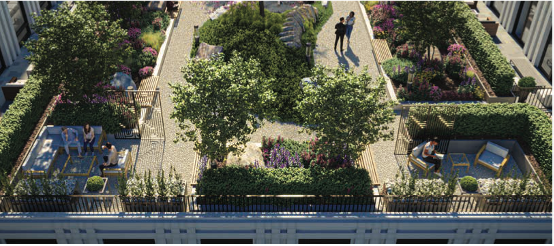 The Forest Hill neighbourhood is an advantageous community to be in. Surrounded by beautiful residences and buildings that show modernity as well as keeping tradition and preserve historical roots.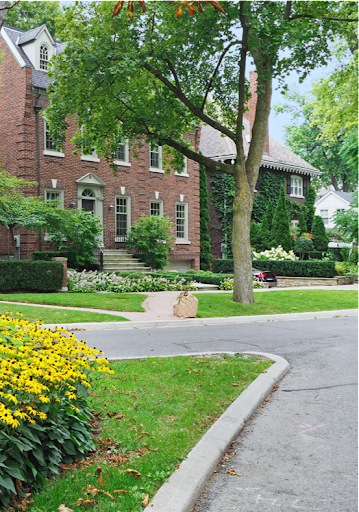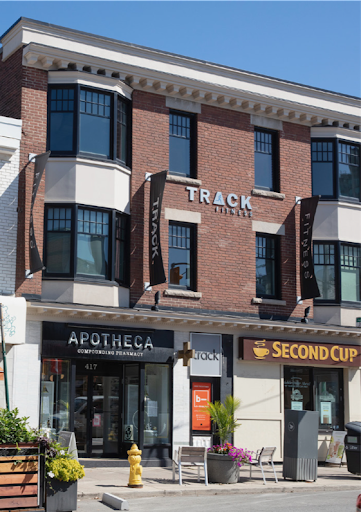 The upcoming development is a great location for families, students, and individuals who commute daily. The accessibility to several educational institutions such as, Bishop Strachan School and Upper Canada College will open many opportunities for students to pursue an elite level of education. The TTC is a short minute's walk away with St. Clair West station being the closest. University of Toronto, Toronto Metropolitan, OCAD and many other universities are all a short subway away, which benefits commuting students.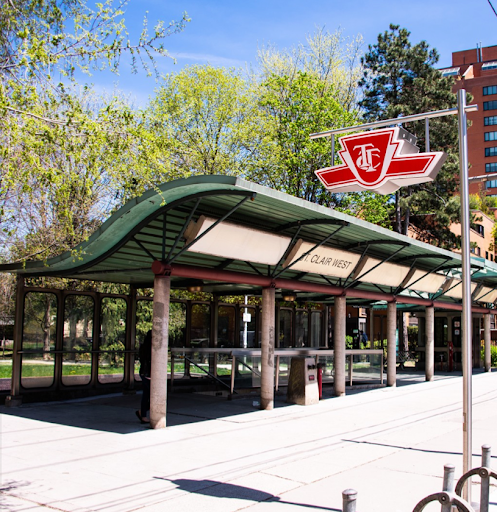 This location includes a walk score of 84 out of 100 and a transit score of 82 out of 100. It is a short distance from the beautiful Yonge and St. Clair corridor, that includes a variety of different shopping outlets, dining, and entertainment options. Residents of Forest Hill are guaranteed to enjoy a beautiful neighbourhood rich of culture and community.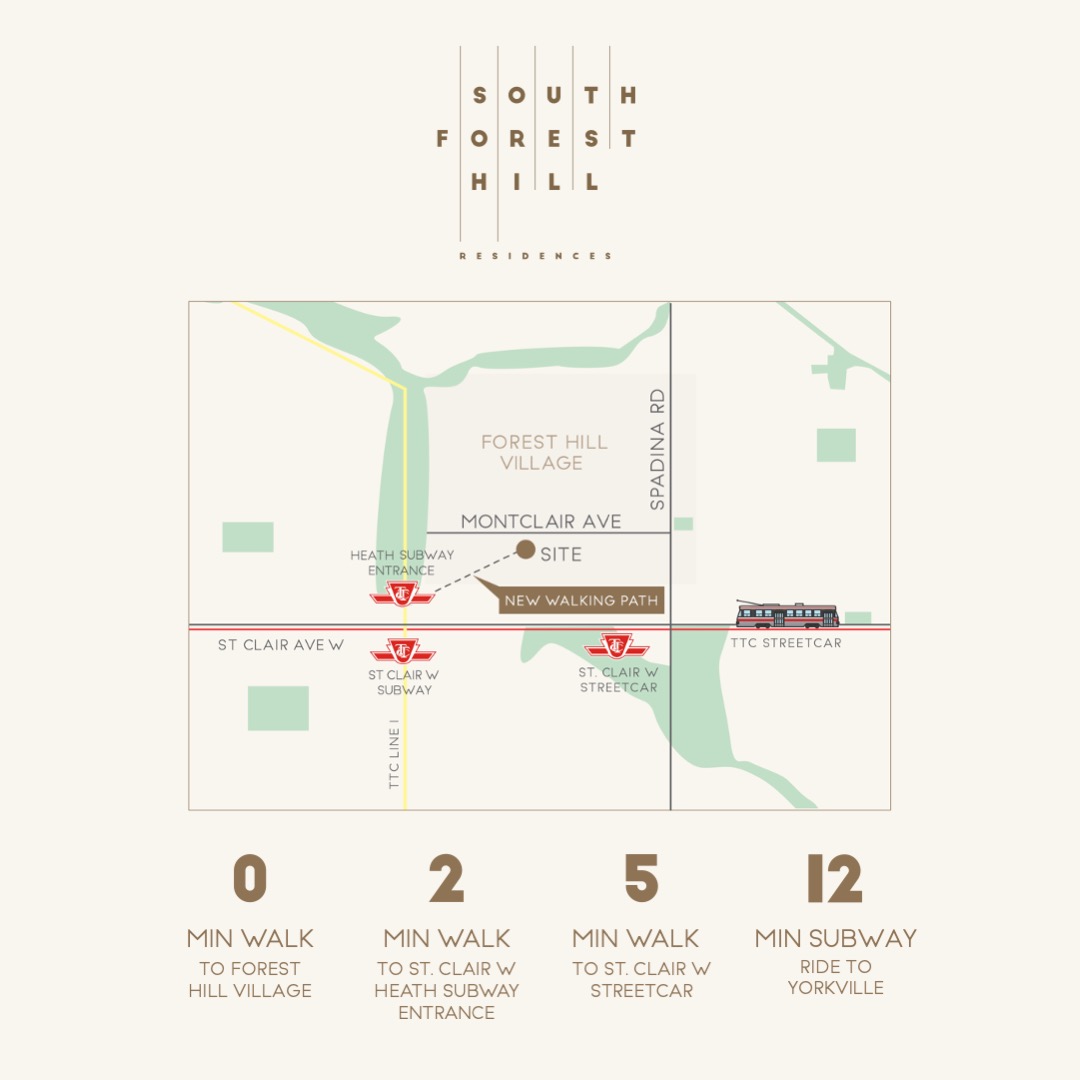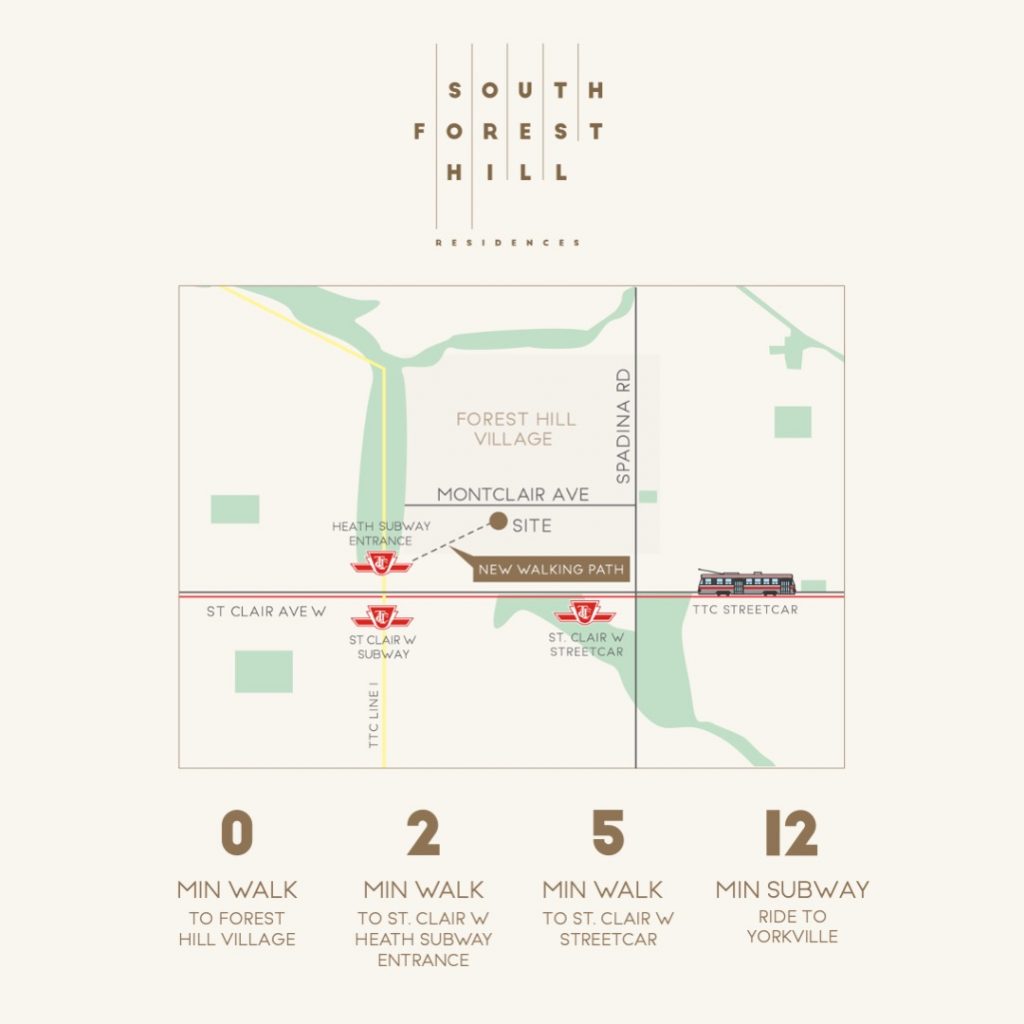 The location and the easily accessible stores, dining areas, and transportation will become advantageous for future residents of the South Forest Hill neighbourhood. Features of the area include a short walk to transit, close vicinity to several parks, and access to some of Toronto's most outstanding public and private schools and an easy to commute to post-secondary institutions. The quiet setting and lifestyle amenities are available to individuals in almost an instant. Relax and unwind in this beautiful new residence. Make South Forest Hill your new home and contact us for more information.
Register Now to Receive Immediate Access to Floor Plans & Pricing!