One of the most elegant buildings is coming to Downtown Toronto, and it could be your new investment. The United BLDG Condos is an ultramodern and sophisticated tower located in the core of Downtown Toronto, minutes away from the subway station and Eaton centre. Its prime location makes it ideal for young professionals and investors alike. 
This grand project is in the pre-construction phase by the well-known developing professionals, Davpart. Davpart prides themselves for their ability to dive into different projects and to have each of them finished with the utmost quality and durability. Davpart manages residential, industrial, and commercial properties all around Ontario and the United States.


Past projects include the Davisville Centre and the St Andrew's Shopping Centre. Davpart has led the way in using a hands-on approach, as their management style incorporates performing timely maintenance. Their pristine reputation ensures that every property they build is one built with care and utmost value.
ARCHITECT TEAM
There is no better match than B+H Architects for this project. B+H has genuinely built a legacy in the properties they have designed throughout the Toronto area. With over 65 years of experience, B+H combines reliability and bolddesigns that uniquely transforms spaces, and the communities in which they are apart.
AMENITIES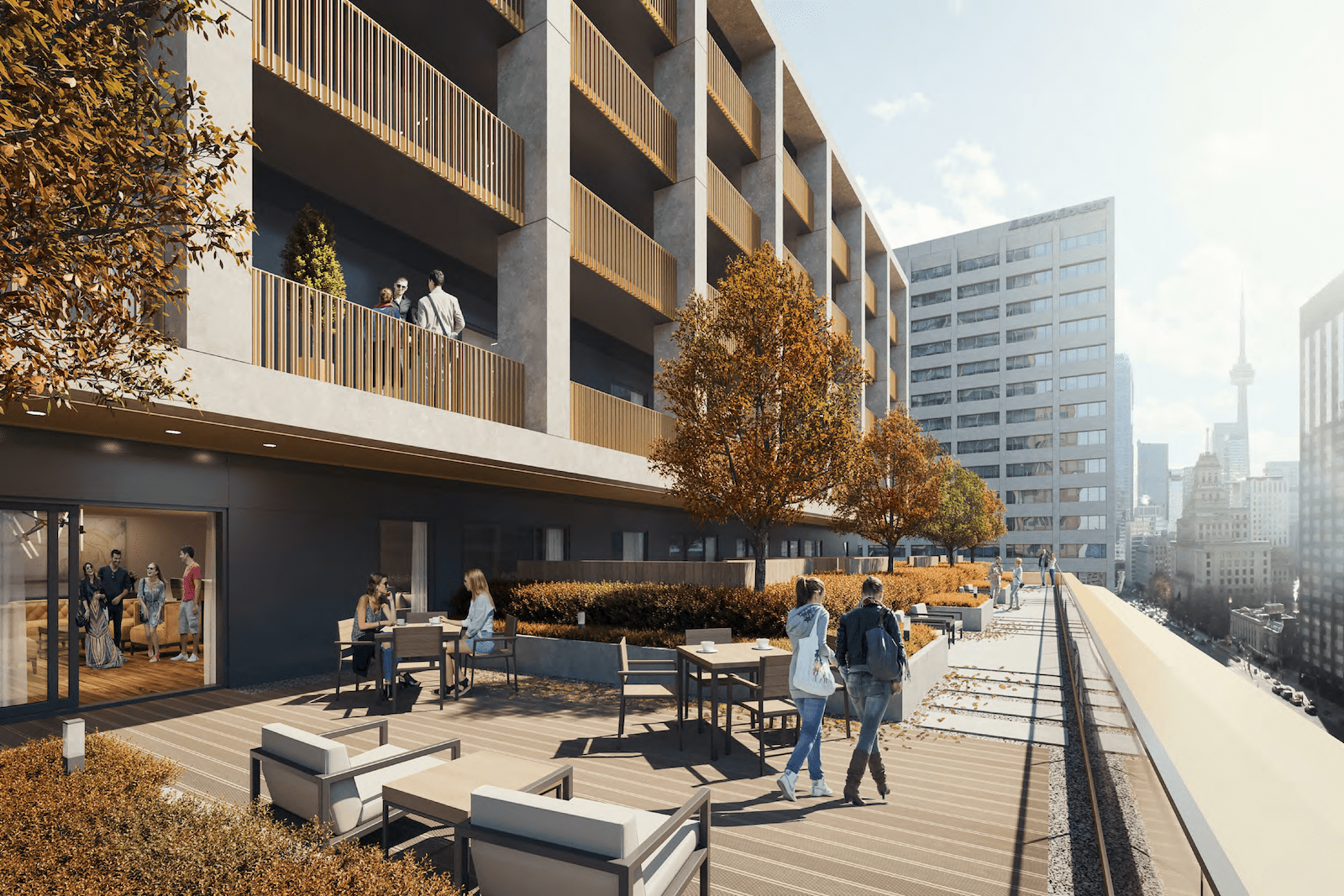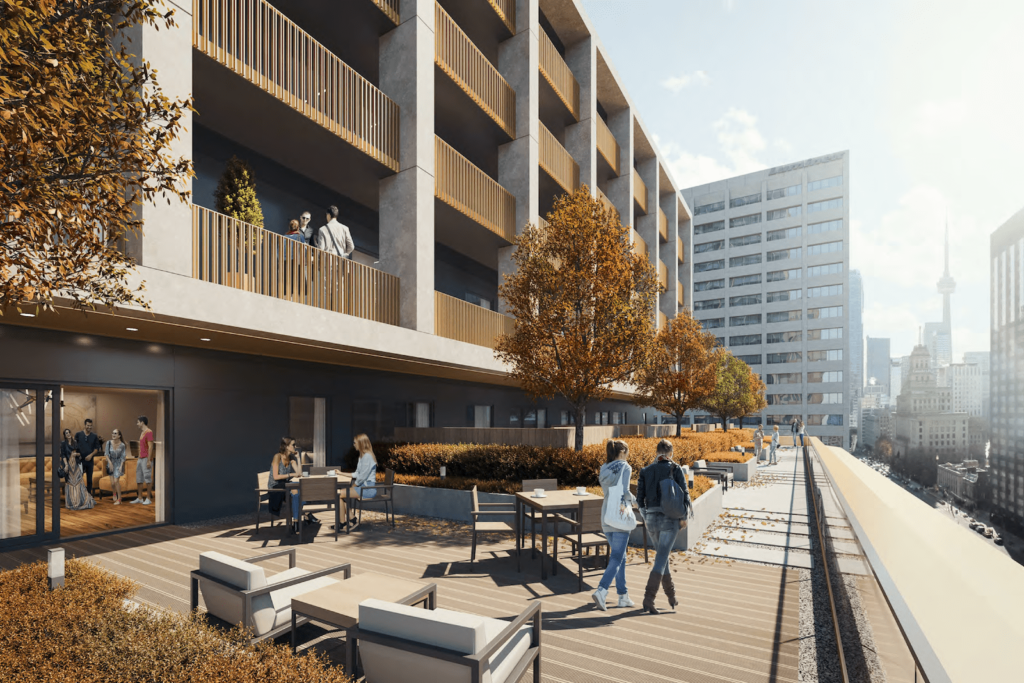 Architect proposals for this building constitute a 55-storey structure, with 748 dwelling units and office space. Just north of Dundas Street West, the building is perfect for the young professional who's on the run in Downtown Toronto. With its classic sleek design and office complexes, it is the ideal fit for fellow Torontonians.
The suite finishes are still in the process of being finalized, but they are expected to have an ultramodern and elegant design, equipped with balconies that provide a panoramic view of the Downtown Toronto life.
PRISTINE LOCATION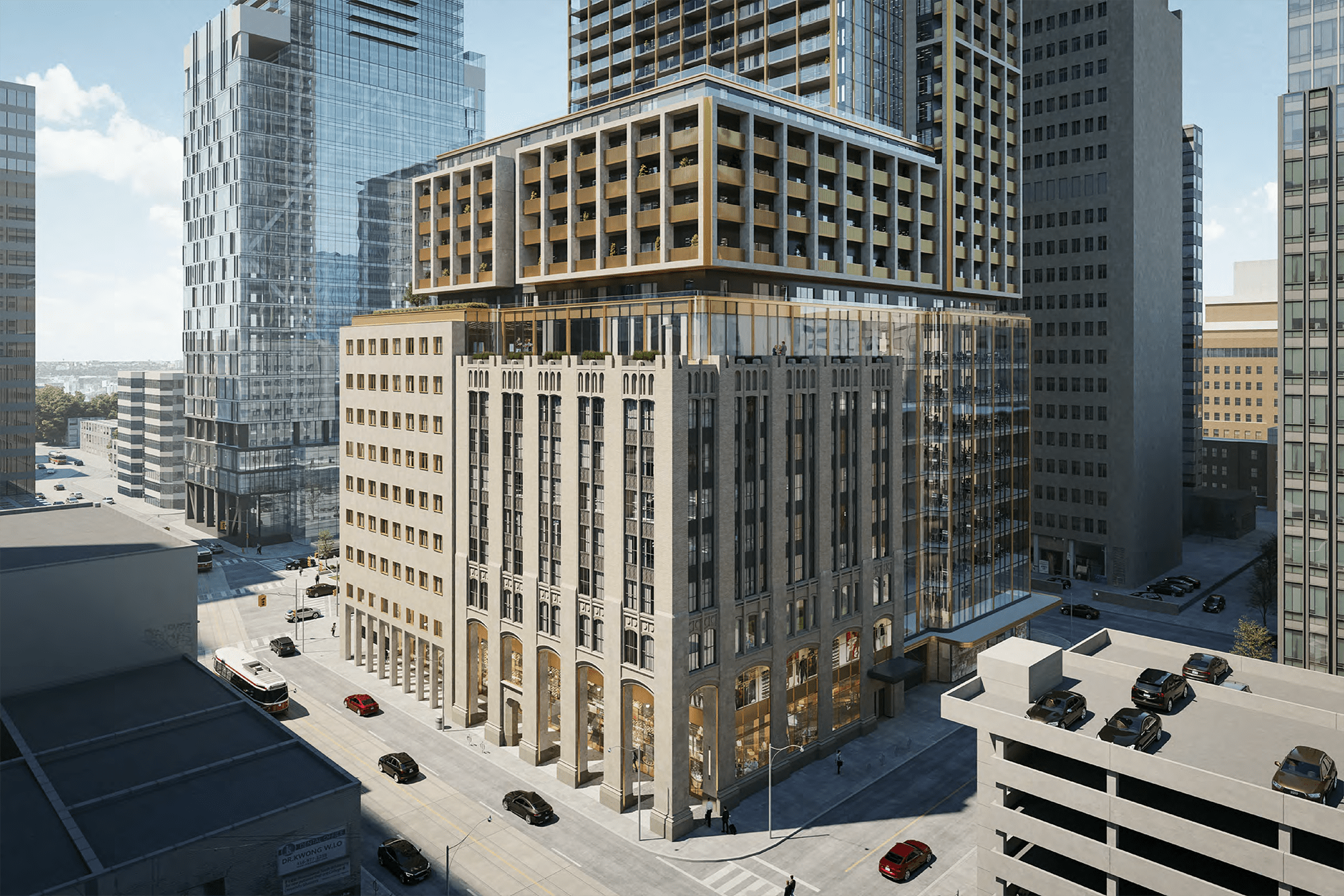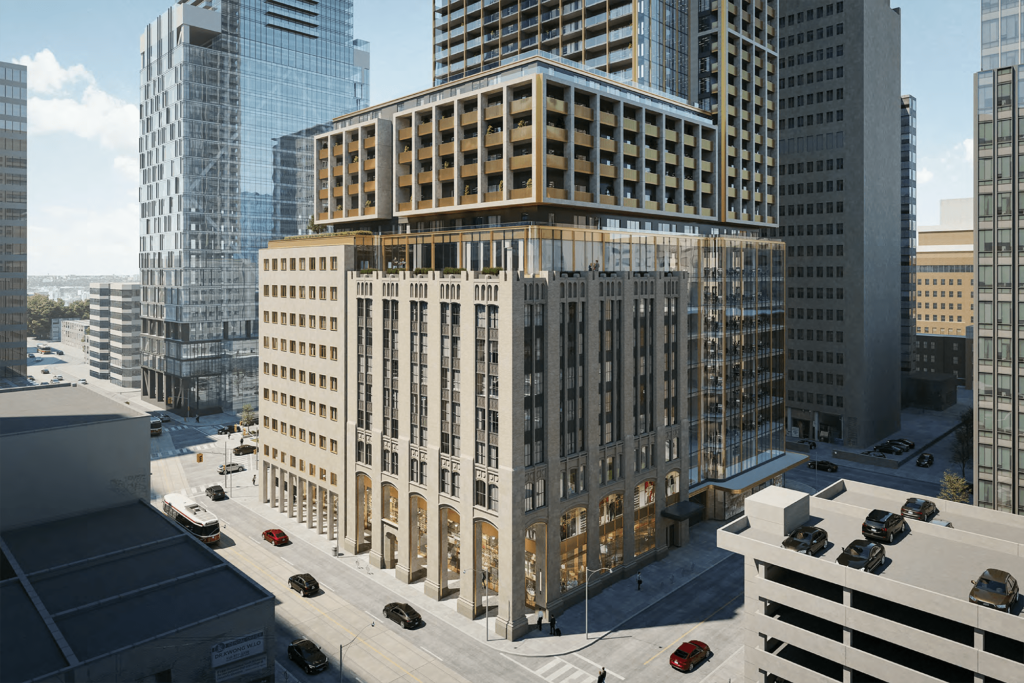 Dundas Street West is well-known for its abundance of employment opportunities and educational institutes. That is the reason why this condominium will be in high demand; it is an excellent option for those looking into an investment, or a new home that is accessible to school and work.
You'll be at the crossroads of three huge employment areas: Bay Street Corridor, Hospital Row, and the Financial District. Isn't that the dream! With access to numerous employment opportunities, you are offered Toronto's very best.
Now if that wasn't enough for you, The United is within walking distance from Ryerson University, the Ontario College of Art and Design, and Osgoode Hall, making your commute to school shorter and more comfortable. Osgoode Hall is one of Toronto's most architecturally significant buildings which currently houses the Great Library and some of Ontario's law Courts. This building has historic touches and finishes straight from 19th-century design, offering landmark value and a unique location to visit.
At the United, your wish is our command. Looking to shop? You're steps away from a myriad of shopping options at the Eaton Centre where you can fulfill your luxurious, boutique, or retail needs. The Eaton Centre is home to one of Canada's largest malls, and people from all around Ontario commute to visit this abundant shopping centre.
UNIQUE LIFESTYLE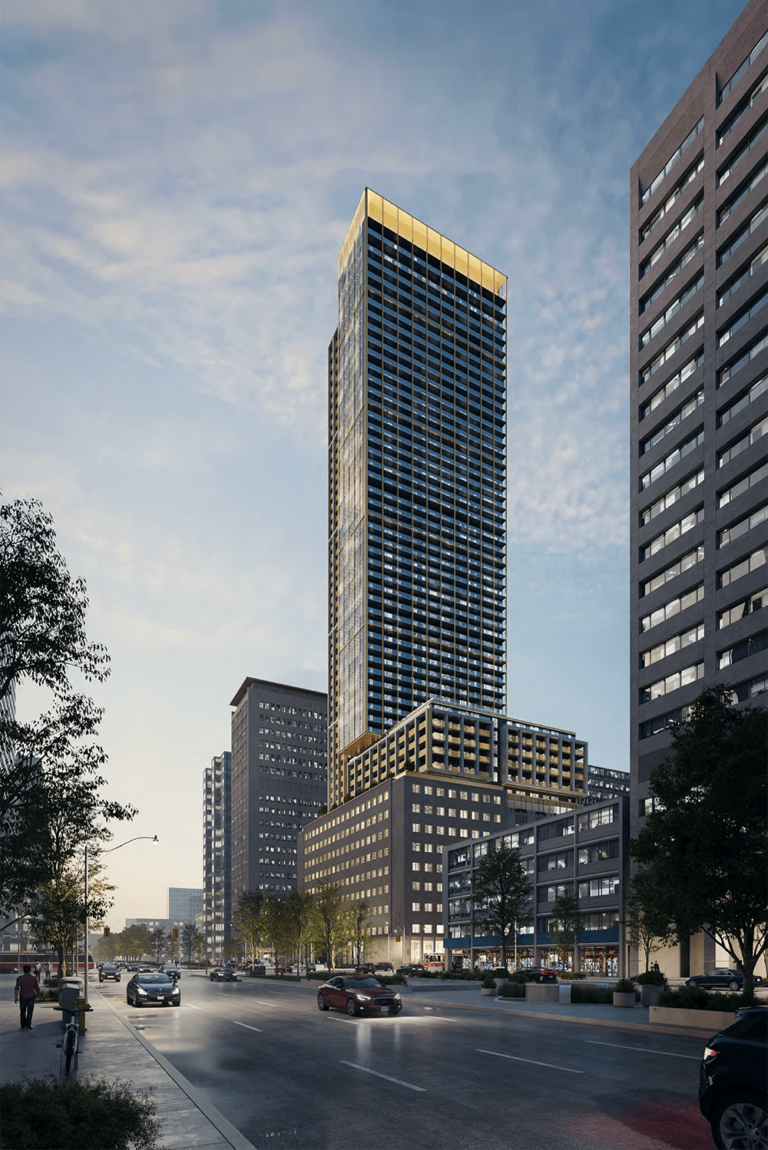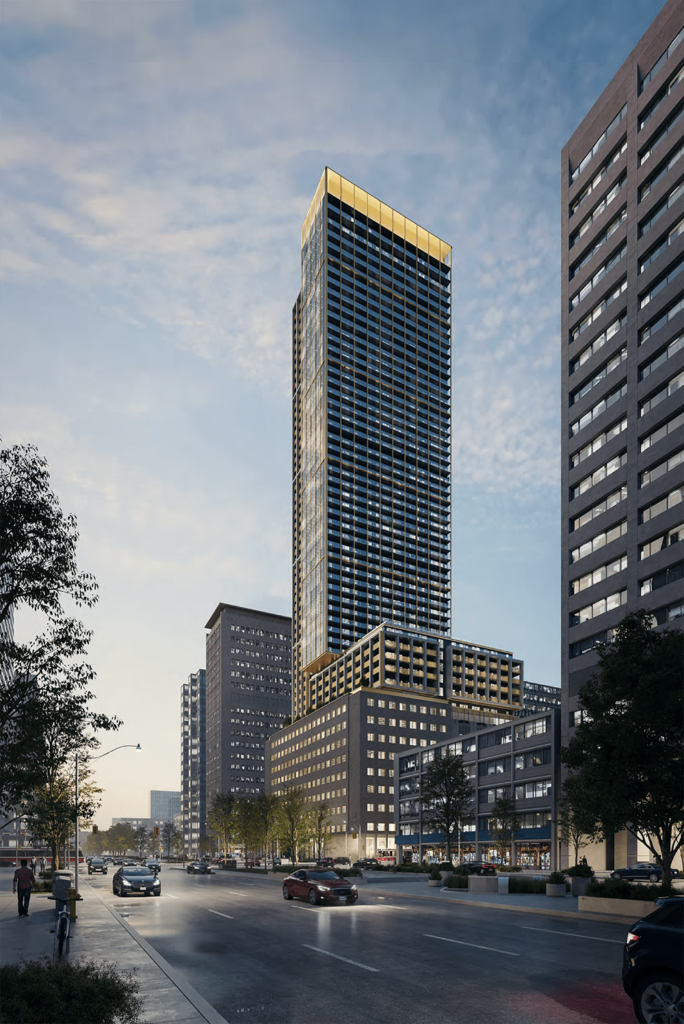 Residents at the United can find themselves indulging in the best and most multicultural dining options in Toronto, from Cactus Club Café to KINKA IZAKAYA. The list of possibilities is endless, but know that if you live in this part of Downtown Toronto, you have access to the most prestigious and sought-after hotspots.
Find yourself wanting a taste of culture? At the United, residents can enjoy a light stroll of some of Toronto's most diverse neighbourhoods. A short walk will have you situated in Chinatown, Kensington Market, or Queen Street West. Rest assured that you will always have something to do and that your life will become much more plentiful here at the United. With its abundance of festivals, shops, and entertainment, living at the United will be a unique and exhilarating experience. Its prime location offers a taste of culture and diversity seen nowhere else in Toronto.
EASY AND CONVENIENT TRANSIT
Being located in the middle of Downtown Toronto, residents can enjoy the accessibility to any part of the city. Several streetcars and subway stations are aligned around your vicinity for your most immediate conveniences. With just under a minute walk, St. Patrick station can be found where you can travel in swift time. Alternatively, several streetcars are aligned around the neighbourhood, where you can take the 506, 306, 301 and many more streetcars all around the Downtown Toronto area.
Within only a 5-minute walk, you can hop onto the largest provider of intercity bus transportation in Canada, Greyhound Transportation. Greyhound Transportation provides transport to all parts of Ontario, and offers convenient service to and from Toronto Pearson International Airport.